Unlike Lil Nas X, These Stars Haven't Come Out Yet Despite Gay Rumors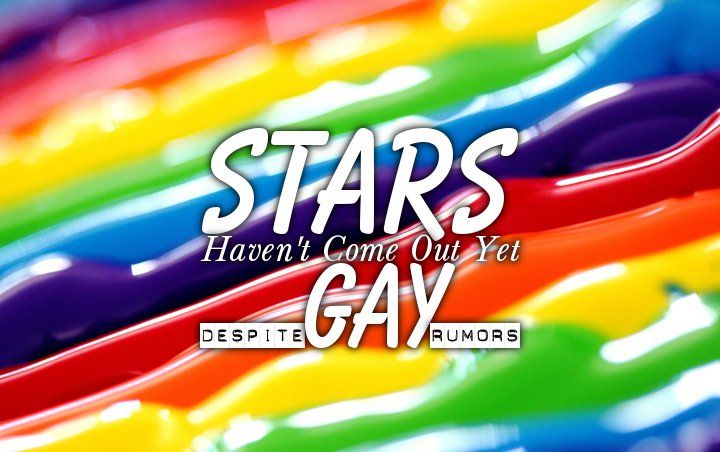 Whether maybe because they're fearing the backlash that they would receive if they come out or because those rumors are simply not true, some stars like Odell Beckham Jr. and Elijah Wood insist they are straight despite rumors stating otherwise.
AceShowbiz – With the rise of support for the LGBTQ community, more people have spoken up about their sexuality. In the last one year alone, the likes of Brendon Urie, Tessa Thompson, Jason Mraz and Tyler Blackburn among others made stunning revelations about their preferences. As public figures, their stories would likely inspire others to be open about who they really are.
Recently, rapper Lil Nas X was hailed by fellow celebrities for coming out as gay. The "Old Town Road" hitmaker made a subtle reference about his sexuality with a tweet of his album cover on Pride month. His revelation was met with backlash from homophobic people, but he gained support from his fans and stars, including Miley Cyrus, Tamar Braxton, Dwyane Wade and Diplo.
Unlike Lil Nas X, though, there are a number of celebrities who have persistently denied that they are gay despite rumors stating otherwise. Whether those rumors are indeed not true or they're not ready to come out yet, here are some of those stars who have been swept up in speculation about their sexuality.
1. Odell Beckham Jr.
---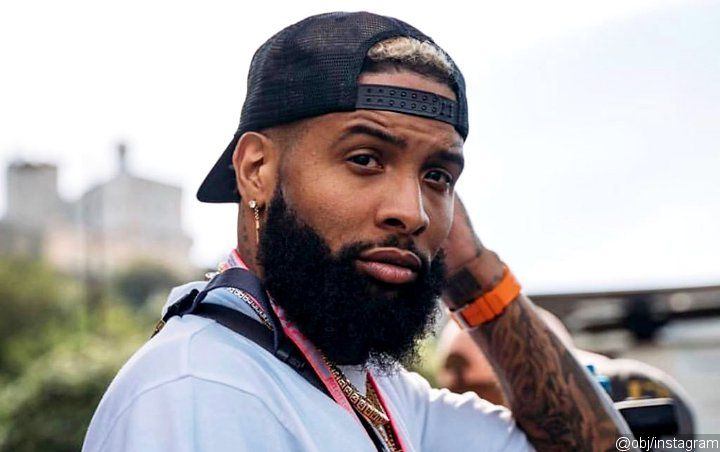 This may be an overly wild speculation, but people have taken Odell Beckham Jr.'s moves, style and other gestures as a sign that he's gay. Having been mostly silent about it, he eventually addressed the issue in an interview with GQ. "Honestly wasn't offended," he said. "It was almost more funny to me." While he neither straightly denied nor confirmed the rumors, the NFL player slammed people who quickly made judgment on his personal life. " 'Oh, he's always around guys, he's never around girls.' I just don't want you to see what woman I'm with, and I don't want you in my personal life. I always try to keep my personal life my personal life. I feel like I don't owe that to anybody," he said of keeping his love relationship private.
Meanwhile, Amber Rose, who was once rumored dating Odell, has confirmed that the Cleveland Browns wide receiver is not gay. While denying their dating rumors, she remarked, "He is not gay by the way. I am so sick of people saying that about Odell. He is visually beautiful right and so people look at him and are like damn he is beautiful and he is nice and he is cool and he likes to dance. I am 150% sure he is not gay!"
2. Queen Latifah
---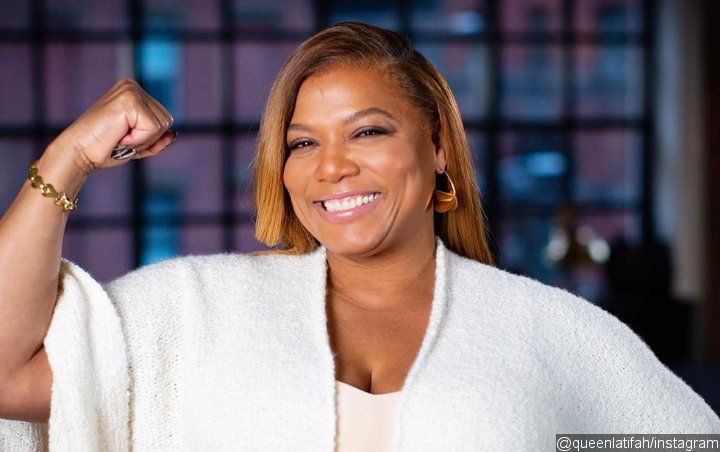 Queen Latifah's sexuality has always been a hot topic of discussions for years. And the fact that she has been keeping her romantic life private and refused to talk about it in public only fueled speculation that she's a lesbian. Thus when she appeared at the Long Beach Pride festival in 2016, many thought that she was finally going to confirm what people have widely believed about her sexuality. But the 49-year-old rapper/singer/actress said "that definitely wasn't the case." She insisted. "I've never dealt with the question of my personal life in public. It's just not gonna happen."
While she refused to address her sexuality, the "Girls Trip" star said she would continue show her support to the LGBTQ community. "To me, doing a gay pride show is one of the most fun things," she told Entertainment Weekly. "When people are going through hatred and bullying, the biggest thing to fight that is love… So that's all I encouraged my audience to do that night: to share their light and share their love. Period." The lesbian rumors never die down, though, as in 2018 it's reported that her alleged girlfriend Eboni Nichols, whom Queen has allegedly been dating since 2013, was pregnant with their baby.
3. Taron Egerton
---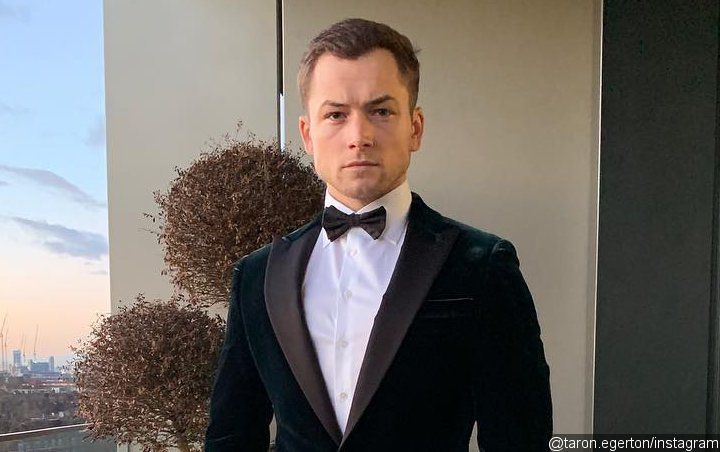 Taron Egerton, who plays openly gay singer Elton John in biopic "Rocketman", got people confused after he posted on Instagram a photo of another man with the caption "Cutie. My boy" and liked a comment that read, "does that mean he's got a boyfriend now?" Fans, however, were not sure if he was being sincere or just joking.
The 29-year-old Welsh actor later addressed the question about his sexuality during an appearance on Radio Times. "One of the lads was at my London flat and I Instagrammed a picture of him and said 'Look at this cutie,' and a million outlets reported I was coming out as gay," he said of the said Instagram post, stressing, "I'm not gay." Adding that "it was a joy" to support his friends who came out as gay, the "Kingsman" star said that he's "not going to stop calling my mates cuties and gorgeous, because they are cuties and they are gorgeous."
4. Chace Crawford
---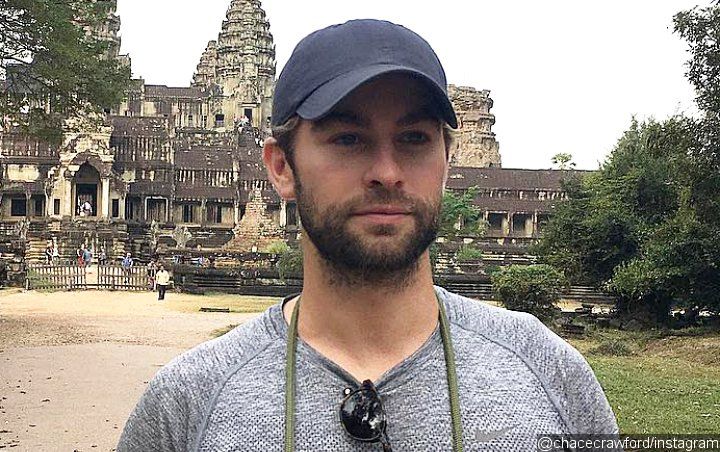 Chace Crawford gay rumors first emerged during his days on "Gossip Girl" and were related to his co-star Ed Westwick. At the time, it was reported that the two actors were spotted kissing on the set of The CW's teen drama series. But his publicist shut down the reports, saying, "These endless rumors are absolutely untrue."
Despite the denial, several years later when the New York Observer published an article about closeted sexuality in Hollywood, it was believed that the paper outed "The Covenant" star. The article detailed the reporter's encounter with "a young movie and TV star-a dashing young man who's been involved with several starlets despite whispers about his close relationships with other men." The actor reportedly enjoyed the companion of "a well-groomed gent" at a movie premiere, and "as we passed, the plus-one stared us down, as if to say, 'Step off,' or perhaps, 'Don't you dare write about this.' " The 34-year-old actor, however, continues to be in a relationship with different women, and is currently dating his "Blood & Oil" co-star Rebecca Rittenhouse.
5. Elijah Wood
---
Elijah Wood has been in a relationship with several women at different times, but not everyone is apparently convinced that he is straight. An online tabloid claimed years ago that it had photographic evidence of the "Lord of the Rings" star holding hands with a male and other photos that saw him in compromising positions with men. Those pictures, however, were doctored.
Instead of being angry, the 38-year-old actor found the gay rumors amusing. "There's one that's called elijahwoodisveryverygay, which is actually a personal favorite of mine, it's absolutely hilarious," he responded to the rumors in 2005. "It's this kind of joke Web site that maintains that they have proof that I am very, very gay in various photographs – photographic evidence (of me) holding hands with a male." Admitting that the photos were pretty realistic, Elijah said, "If you didn't know any better, it kinda looks real. These people have a lot of time on their hands and my hat's off (to them) because it's very good work."
6. Lupita Nyong'o
---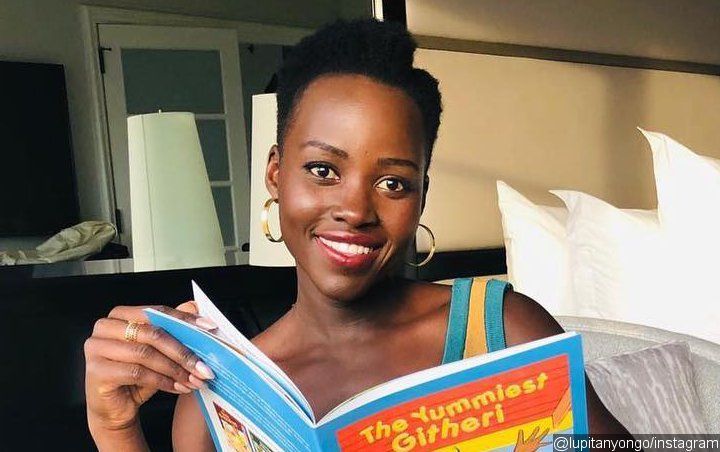 Lupita Nyong'o has several times flirted with her "Black Panther" co-star Michael B. Jordan and has been rumored to be romantically linked to Jared Leto. While she appears to enjoy stirring up the dating speculation with Michael, the "12 Years a Slave" star has addressed her relationship with the "30 Seconds to Mars" frontman. "He's still on speed dial, because we were on that Oscar campaign journey together and he's so embracing of me," she said. "There was an intimacy that grew from that, that goes beyond the dating rumors, beyond all that."
As it's still not clear whom she's currently dating, the Oscar-winning actress also has sparked a speculation of a same-sex relationship with openly pansexual artist Janelle Monae. In May, the two stars were caught getting affectionate at a Met Gala after-party, getting touchy-feely while on the dance floor. A source said they have been hooking up on and off for a year after getting connected in 2017. Moreover, it's reported that Lupita previously dated her "Black Panther" co-star Danai Gurira on and off, before she has been with Janelle. The 36-year-old actress, who is said to be interested in both men and women, has never talked publicly about her sexuality.
7. Kenny Chesney
---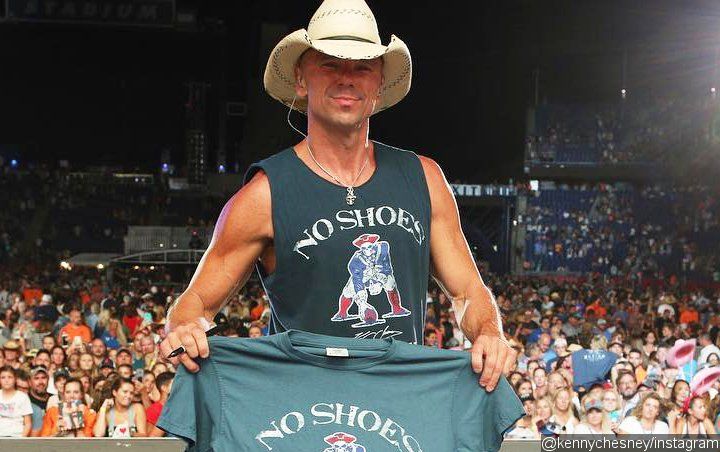 When Kenny Chesney split from Renee Zellweger in 2005 after only four months of marriage, they sought an annulment, citing "fraud." Some media quickly picked up the choice of word and ran stories that the country music star was gay. While she refused to detail the cause of the breakup, the "Bridget Jones's Diary" star explained the use of the term "fraud" was "simply legal language and not a reflection of Kenny's character."
Years later in 2010, Kenny admitted in an interview with Oprah Winfrey that he "panicked" after marrying the actress. "[I] felt that the idea of marriage made me lose my identity. I just don't know that I've found anybody bigger than that," the "Get Along" hitmaker claimed. He also said in an interview by "60 Minutes" with Anderson Cooper, "The only fraud that was committed was me thinking that I knew what it was like…that I really understood what it was like to be married, and I really didn't." Kenny is now in a relationship with Mary Nolan, whom he has dated since 2012, though they don't seem to plan marriage anytime soon.
8. Tyler Perry
---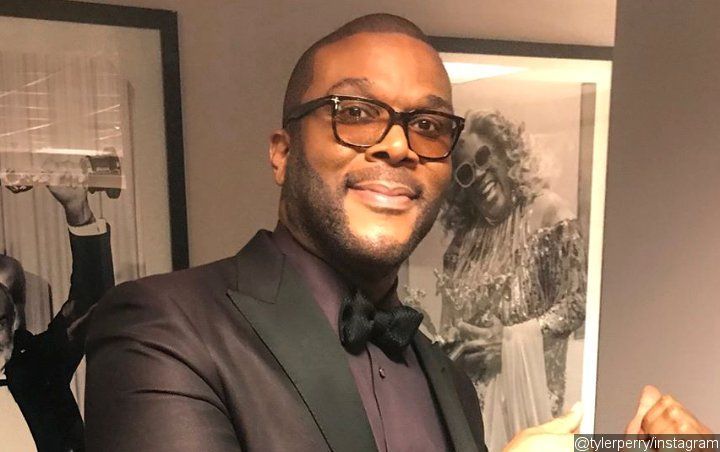 Rumors about Tyler Perry's sexuality first emerged when the first "Madea" film was released in 2006. At the time, various media dug deep into the life of his supposed ex-lover, whom the actor/filmmaker allegedly refers to an "ex-employee." Many believed that his mannerisms suggested he's gay, though there's no strong evidence to support the claim. His former friend Walter Lee Hampton II later fueled the speculation, outing the "Madea" creator as a gay man who abandoned the gay community.
Even when he announced that his girlfriend Gelila Bekele was pregnant with their child in 2014, many were still not convinced that he is straight. One of them was rapper Lord Jamar, who was shocked to learn that Tyler has a girlfriend. He believed that the director's girlfriend may be a "beard" for his gay life and thought that he might be saving the announcement about his sexuality for when he "falls on bad times."
9. Whitney Houston
---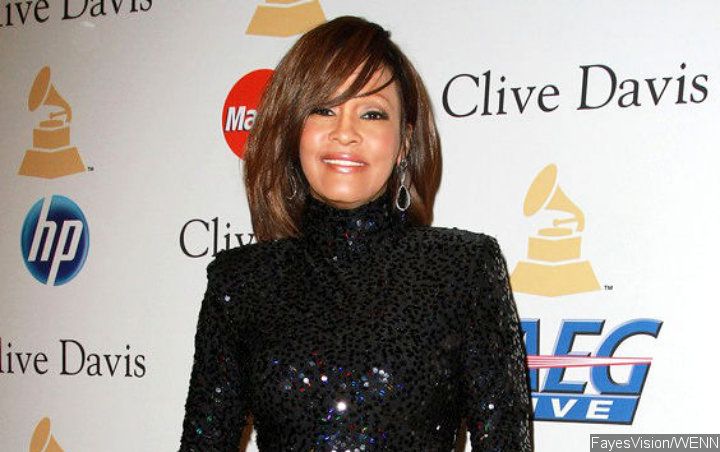 Before her passing, there were longstanding rumors that Whitney Houston and her BFF Robyn Crawford were more than friends. The "I Will Always Love You" songstress persistently denied the romance rumors with Robyn, insisting in 1987, "People see Robyn with me, and they draw their own conclusions… It doesn't bother me because I know I'm not gay. I don't care."
But years later after she died, it was her own ex-husband, Bobby Brown, himself who dropped the bombshell about the late singer's alleged bisexuality. In 2016, while doing promo tour for his new book "Every Little Step", the singer/rapper told Us Weekly about his ex-wife's alleged same-sex relationship with Robyn, "I know. We were married for 14 years. There are some things we talked about that were personal to us…" Unfortunately, Whitney is no longer here to respond to Bobby's claim. Meanwhile, Robyn didn't seem to be bothered by the news as she and Whitney had seemingly grown apart after she married Bobby in 1992.
10. John Travolta
---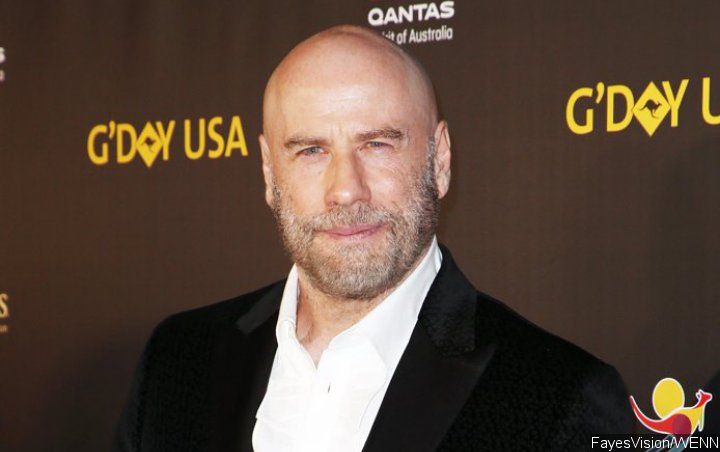 Being married to Kelly Preston for more than 20 years with three kids can't keep John Travolta away from gay rumors. Several evidences were laid out throughout the years, including a picture of the "Grease" star kissing his deceased son Jett's male caretaker and a story about his alleged visits to a secret gay spa. Some people speculated that John's marriage to Kelly was set up by the Church of Scientology to cover up his sexuality.
In 2014, a California pilot, Doug Gotterba, claimed he was in a six-year gay relationship with the actor during the 1980s. Detailing their alleged romance to The National Enquirer, Doug claimed their relationship ended in 1986 after growing tensions. Doug additionally recalled asking the actor in 1992 after he married Kelly, "We were making small talk when suddenly, I blurted out, 'So, John, tell me. Now that you're married, do you still prefer men – or women?' " John allegedly replied, "Well, Doug, I still prefer men." John's rep, of course, refuted Doug's claim, calling it "ridiculous."