'The Bachelorette' Recap: Luke S. and Luke P.'s Drama Frustrates Hannah Brown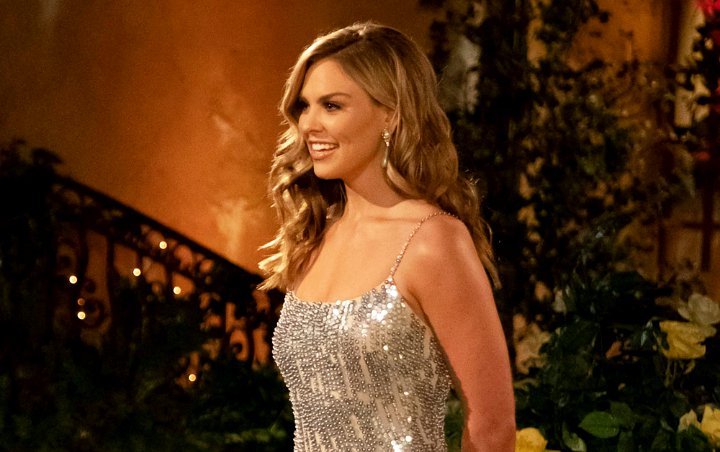 In the new episode of the ABC dating show, Luke P. accuses Luke S. of only talking about his 'brand' instead of Hannah as they go physical during the group date.
AceShowbiz –
In the Monday, June 3 episode of "The Bachelorette", Hannah Brown and his suitors went from Los Angeles to Newport, Rhode Island. She had a one-on-one date with Jed as they took a romantic stroll in Boston. Additionally, they played basketball with some Boston Celtics players.
Hannah admitted she was into Jed because she could be herself around him. However, during the nighttime portion of the date, Jed told her that he initially came onto the show because he thought it would be good for his music career. He assured that it had changed. Hannah loved that he was honest, so she gave him the rose.
Dyan, Matteo, John Paul Jones, Connor, Garrett, Dustin, Devon, Grant, Peter, Kevin, Mike, Luke S. and Luke P. then went for a group date. They were divided into two teams to play rugby, though Dustin sat out due to injury. It was a rough play and Kevin was taken in an ambulance after injuring his shoulder.
There was some tension between Luke P. and Luke S. as the latter was not happy after the former body-slammed him. Hannah pulled Luke P. aside during the second part of the date. He explained to Hannah that Luke S. started to swing at him that was why he went physical with him. Additionally, Luke P. accused Luke S. of only talking about his "brand" instead of Hannah.
When asked about what happened on the field, Luke S. told Hannah that other guys were questioning Luke P.'s intentions. Hannah then confronted him about his brand, but Luke S. denied. Later, Hannah got complains about Luke P. from the other guys, making her worry if she "misjudged" Luke P.
The Lukes drama aside, Hannah got an intimate moment with Garrett, who said that he was crushing on her. At the end of the group date, Hannah gave the rose to Garrett.
The episode later saw Hannah crying over the situation regarding Luke P. and Luke S. However, that changed after he had a one-on-one date with Taylor. The two had a blast during the date, but country singer Jake Owen stole fans' attention with his reaction when Hannah and Tyler got too intimate in front of him.
After Hannah presented Tyler the rose, the two were treated to a performance by Jake. As he further set the mood romantic with his song "Made for You", Hannah and Tyler started making out. Jake seemingly could not help being surprised with the steamy progress as his eyes literally went wide. At the end, Tyler received the rose from Hannah.
Meanwhile, Mike confronted Luke P. over the fact he went aggresive during the rugby match. Luke S., on the other hand, tried to make Hannah believe him and was upset because Hannah didn't seem to trust him because of the "lies" that Luke P. told him.
Luke P. then told Hannah that Luke S. asked him to "put in a good word" for him. Hannah was upset and confronted Luke S. for it. The latter defended himself, explaining to her that he was simply asking Luke P. to "tell the truth." Things got ugly and eventually, Hannah had a talk with the two Lukes.
Fans have to wait for the next episode to see how the talk is going.