'Spider-Man' Spin-Off 'Silk' Reportedly in Development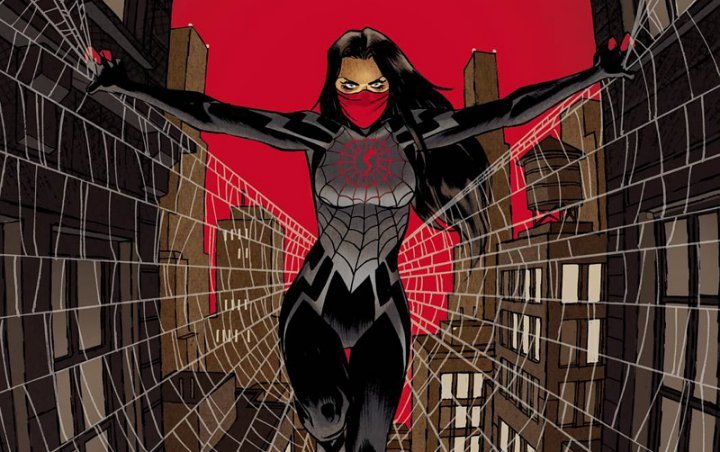 The project will feature a Korean-American heroine who has the same power as Peter Parker's.
AceShowbiz –
Sony Pictures is reportedly developing "Silk" movie, which is a spin-off to Marvel's "Spider-Man". Former Sony Pictures chief Amy Pascal, who also produced "Spider-Man: Homecoming", "Spider-Man: Into the Spider-Verse" and soon-to-be-released spin-off "Venom", serves as the producer for the project.
The spin-off project will feature a Korean-American heroine character named Cindy Moon a.k.a. Silk, who made her first appearance in 2014's "The Amazing Spider-Man vol. 3 issue 1" comic. Created by Dan Slott and Humberto Ramos, the character is tied to Spider-Man universe along with Venom, Morbius the Living Vampire, Black Cat and Silver Sable.
Cindy Moon is a high school student who develops similar power to Peter Parker a.k.a. Spider-Man, after a radioactive spider bites her in a science exhibition. It is the same radioactive spider which bites Peter Parker in the same occasion.
However, Cindy doesn't learn how to harness her power right away. Some time later, Spider-Man's mentor and ally, Ezekiel Sims, offers his help to guide Cindy in controlling her newly found abilities which include organic web shooters from her fingertips, an eidetic memory and spider-sense that is far stronger than Spider-Man's.
After six years of training, Cindy is locked in a secret facility by Ezekiel to protect her from Morlun and his family called the Inheritors. The heroine remains in the facility for 10 years and afterward, she works undercover with "S.H.I.E.L.D." Further details about "Silk" are being kept under wraps as Sony has not commented on the report yet.
Meanwhile, another "Spider-Man" spin-off, "Silver and Black", was recently pulled from its supposedly release schedule. The female-fronted superhero project was set to be released on February 8, 2019 but it's removed from Sony's release calendar now.
"The Secret Life of Bees" director Gina Prince-Bythewood had been hired to direct the project while "Captain Marvel" screenwriter, Geneva Robertson-Dworet, and Lindsey Beer are still working on the script. "Silver and Black" will center on two heroines from Spider-Man's universe, Silver Sable and Black Cat.