Southwest flight makes emergency landing after passenger allegedly plays unwanted game of 'footsie'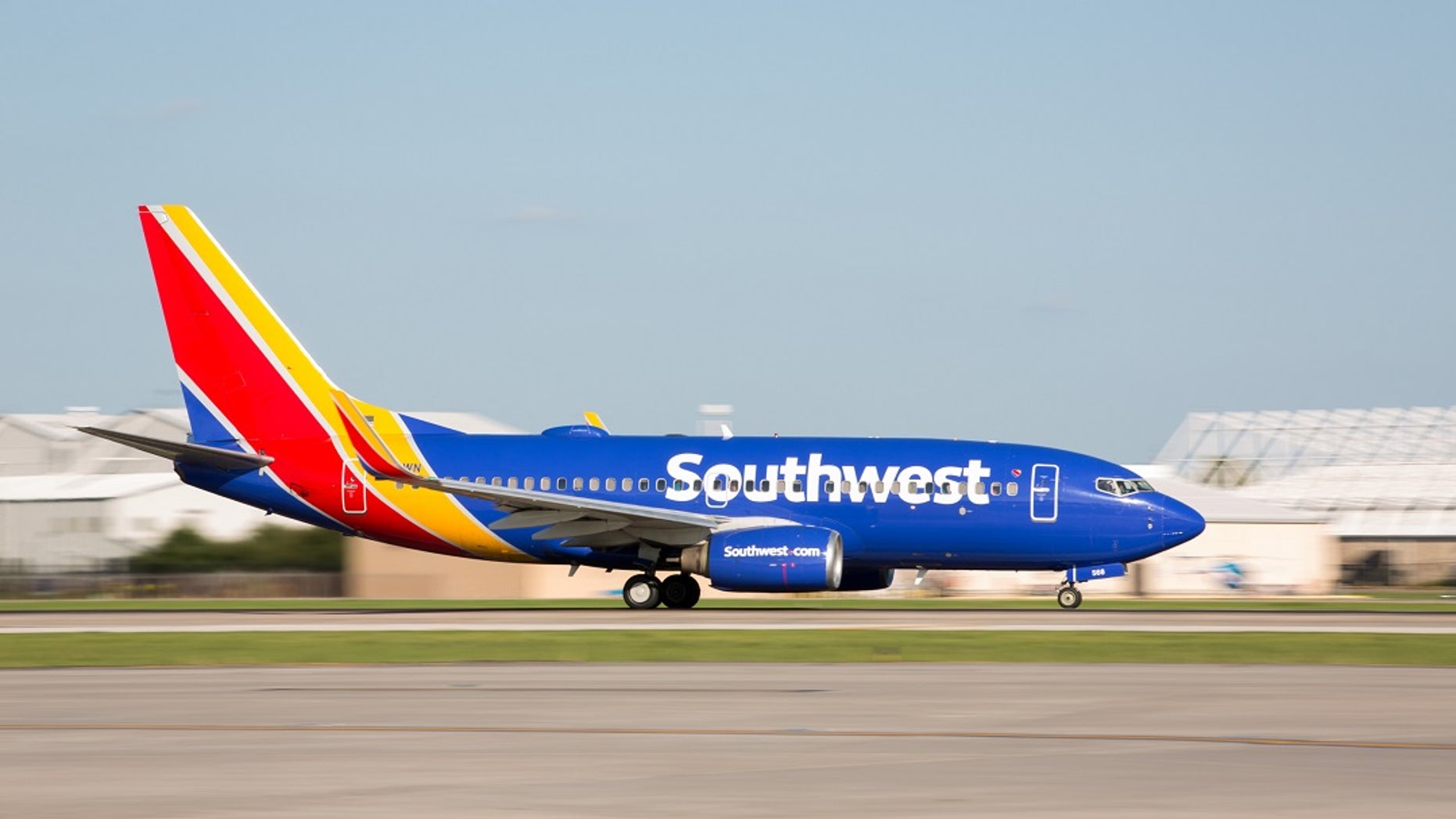 A Southwest flight on Tuesday was diverted after a Texas man on board played an unwanted game of "footsie" with a female passenger sitting next to him and got into a confrontation with the flight crew, authorities said.
Justin Riley Brafford, 29, remains in federal custody in New Mexico and faces felony interference with a flight crew and a misdemeanor assault charge, the Dallas Morning News reported.
Brafford and the woman, identified as M.W., were seated next to each other on Southwest Flight 859 from Los Angeles to Dallas when he allegedly put his arm on her leg as the plane readied for takeoff, according to a criminal complaint filed in U.S. District Court in Albuquerque.
Authorities said the woman leaned away but Brafford got closer and began trying to play "footsie" with her.
An FBI report said M.W. told Brafford to stop kicking and bothering her and that he asked her to go out after the flight, the Albuquerque Journal reported.
Brafford allegedly responded to her by whispering "don't [expletive] with me."
When M.W. moved to a new seat Brafford tried going over to the woman with a drink. A flight attendant spoke to him, causing him to go from "zero to sixty in nano-seconds," the complaint said.
The pilot was notified of the incident and made an emergency landing in Albuquerque.
Brafford allegedly told authorities that he and the woman had been watching videos on her computer and he thought she was flirting with him.
He also allegedly admitted to using methamphetamines the day before the flight and overdosing on heroin Saturday, The Dallas newspaper reported. He also allegedly told the FBI that God was talking to him during the flight.
Brafford faces up to 20 years in federal prison and a $250,000 fine. The assault charge carries a penalty of up to a year in prison and a $100,000 fine.