'Saturday Night Live' star Pete Davidson addresses Kanye West's pro-Trump rant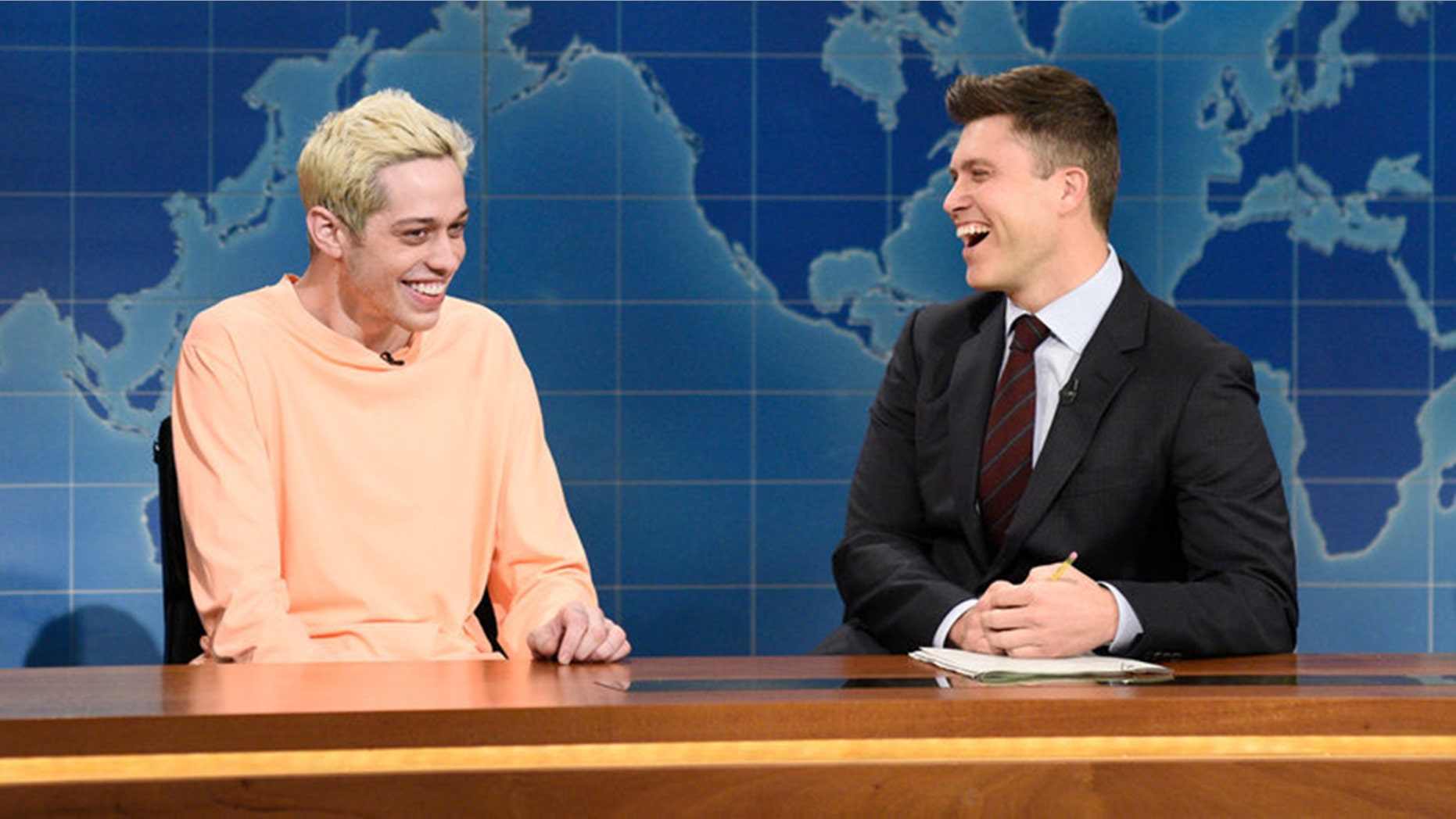 After Kanye West gave an unexpected and unplanned pro-Trump rant on last week's "Saturday Night Live," cast member Pete Davidson appeared on this week's "Weekend Update" to slam the rapper's views and mental health.
During Saturday's episode, Davidson took the stage to speak to the audience with regards to the Kanye controversy. He began by noting that there was a behind-the-scenes discussion about whether or not Davidson, who struggles with borderline personality disorder, was the right choice to talk about West rather than "Weekend Update" co-host Michael Che.
"First off, a lot of people thought Che should be the one to talk about Kanye, but we discussed it. Che is black, but I'm crazy, and we both know which side of Kanye is at the wheel right now."
He began with a condemnation of West's views right out of the gate.
"What Kanye said after we went off the air last week was one of the worst, most awkward things I've ever seen here, and I've seen Chevy Chase speak to an intern," continued Davidson winking at the recent dust-up he had with the former cast member.
Davidson went on to discuss Kanye's claims that he was pressured not to wear his "Make America Great Again" hat during the finale of last week's episode, where he delivered a pro-Trump rant that baffled both viewers and the cast.
"He wore it all week," Davidson said. "Nobody told him not to wear it. I wish I bullied you. I wish I would have suggested that it might upset some people, like your wife [Kim Kardashian West] or every black person ever."
In his speech, West discussed his support of Trump and his distaste of Democrats and the way they're viewed by the black community in America.
"I wanna cry right now, black man in America, supposed to keep what you're feelin' inside right now…" West said. "The blacks want always Democrats…you know it's like the plan they did, to take the fathers out the home and put them on welfare… does anybody know about that? That's a Democratic plan."
He continued: "There's so many times I talk to a white person and [they] say, 'How could you like Trump, he's racist?' Well, if I was concerned about racism I would've moved out of America a long time ago."
Davidson addressed the notion of the rapper, who is known for his stream-of-consciousness rants, getting political despite many believing he's uninformed.
"You know how wrong about politics you need to be for like me to notice? Do you know how annoying that is? Like Kanye is a genius, but a musical genius," Davidson joked. "Like Joey Chestnut is a hot dog-eating genius, but I don't want to hear Joey Chestnut's opinions about things that aren't hot dog-related."
He concluded his time on "Weekend Update" noting that West claims he's no longer on medication to assure him that there's nothing wrong with medicating yourself against mental illness.
"Take 'em! There's no shame in the medicine game. I'm on them, they're great," Davidson said. "Being mentally ill is not an excuse to act like a jacka–."