Ricky Martin Promotes Las Vegas Residency With Nude Snap
surely knows how to promote his Las Vegas residency. The Puerto Rican singer has shared on Instagram the link to buy the tickets for his 2018 residency. However, the news of the upcoming concert wasn't what got fans went wild. It was the picture that was posted along with the link.
The steamy pic saw Ricky walking out of the shower with no clothes on, only a towel covering his goods. "A moment in Vegas.. We are back to Vegas! Get your tickets NOW," Ricky captioned the saucy snap which gained over half a million likes in less than 24 hours.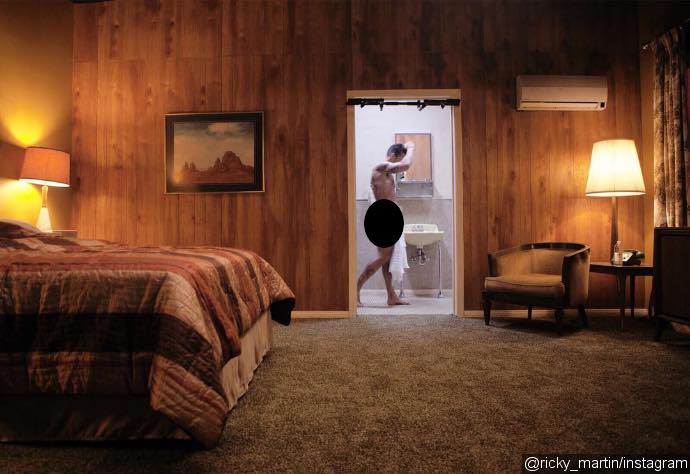 Fans immediately went to the comment section of the post to gush over his body. "OMG THAT BODY!!! you are perfect," a fan wrote, while another commented, "This definitely calls for a close-up or zoom lens… my, my, my," adding a thumb up emoji. One other stated that s/he would "buy my tickets to see him in Vegas."
Last month, Ricky announced new dates for his "All In" residency at Park Theater at Monte Carlo Resort and Casino in Las Vegas. The 46-year-old hunk, who started his career at the age of 12, extended the show for twelve more dates, which will start on March 15 until June 3.
Ricky also announced that he would donate a dollar to the Ricky Martin Foundation for each ticket sold. The foundation was created to help Puerto Rico after the damage caused by Hurricane Maria.
His residency aside, Ricki is also promoting his upcoming TV series ": The Assassination of Gianni Versace", on which he plays Gianni's lover Antonio D'Amico. Speaking to , he reveals that he will be showing more skin on the FX series. "I show my tush for the first time on television," he tells the talk show host.