'RHOA' Producers Rush Season 12 Filming Start to Cover NeNe Leakes' Feud With Castmates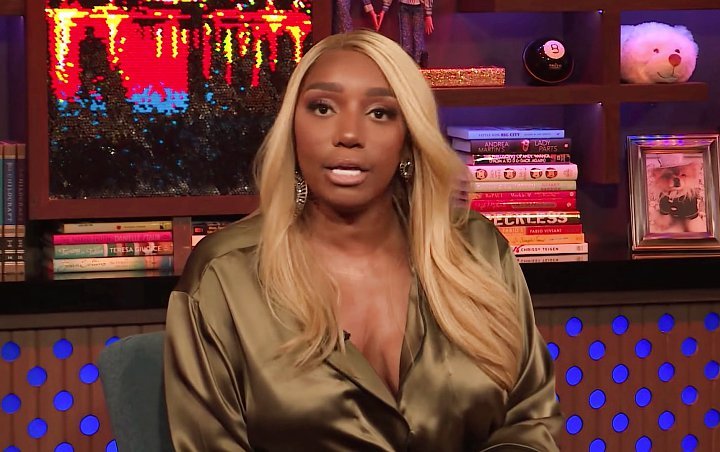 It is rumored that the folks on the hit Bravo reality TV series are trying to capture NeNe's ongoing drama with fellow 'RHOA' cast members on camera for the upcoming season 12.
AceShowbiz –
It seems like it won't be long until the cameras are rolling again for the ladies on "The Real Housewives of Atlanta". Following explosive season 11 reunion, the producers of the Bravo reality TV series allegedly plan to start the filming for season 12 early.
"Producers want to start filming season 12 as soon as possible so they can capture the ongoing drama between Porsha [Williams] and NeNe [Leakes], as well as the drama between NeNe and Cynthia [Bailey]," says a source close to the hit show to HollywoodLife.com. "Producers were supposed to start filming in June, but they are trying to get everything in place to begin earlier if possible."
During the third-part reunion special, most of the cast member were coming at NeNe who attacked a cameraman during one episode of the season. It went down after the staff member attempted to go filming Porsha Williams and Kandi Burruss in NeNe's closet, an idea which NeNe was against for in the first place.
NeNe is also feuding with Cynthia Bailey afterr the former accused the latter of "betrayal" for bringing enemy Kenya Moore to her party without telling her beforehand. While Cynthia insisted that she had no idea that Kenya was coming, the show suggested that it was rather the opposite as she was caught telling her husband and co-star Kandi to pretend that they didn't know that Kenya was coming. Cynthia denied the allegations, but NeNe refused to forgive her.
This arrives after it was reported that Kandi's husband Todd Tucker was allegedly suspended from the show. The decision was made after he appeared to trash-talk the show before it aired "Reunion Part 3" on Sunday, April 21.
Appearing in a YouTube video with his wife, Todd could be heard saying, "This last season was trash." He went on adding that he didn't like the season because he thought that the Housewives "let Nene [Leakes] off too easy."
It was said that all of "RHOA" cast and their husbands signed a "non-disparagement" clause in their contracts, which block the stars from criticizing the show or its creators publicly. "Todd will be suspended for the beginning of next season. He's definitely going to be on the bench," a source said.