Report: Nick Jonas Tries to Rekindle Romance With Olivia Culpo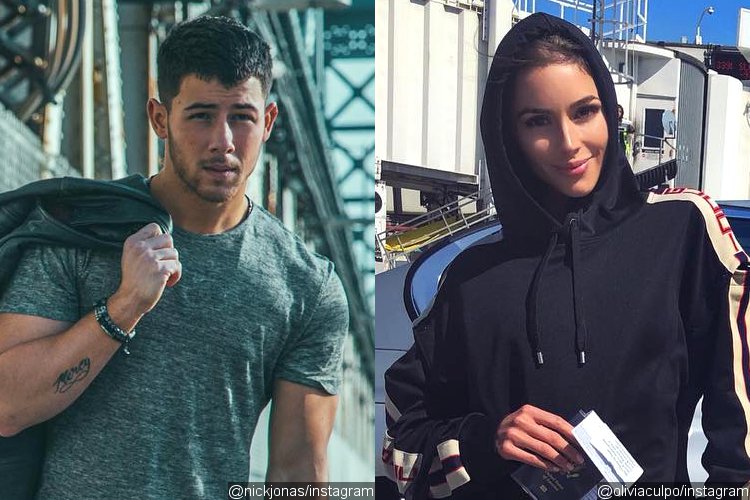 In addition to liking a quite few of her Instagram posts, the youngest Jonas brother allegedly 'reach out a couple weeks ago via text trying to reconnect.'
AceShowbiz –
Even after allegedly dating several women since his split from Olivia Culpo, Nick Jonas still can't get the 2012 Miss Universe pageant winner out of his mind. The "Find You" singer is now trying to win her back, if a new report from Us Weekly is to be trusted.
In addition to liking a quite few of her Instagram posts, Nick allegedly "reach out a couple weeks ago via text trying to reconnect." However, don't get your hopes up just yet. According to a source, Olivia has "absolutely no interest" in rekindling her romance with the youngest Jonas brother as he "treated her badly when they broke up."
Nick and Olivia broke up in 2015 after two years of dating. A year following the split, Nick released his third solo album "Last Year Was Complicated", which was inspired by their breakup. "With this one, I made a real point to tell stories as honestly as I could," he said of the album. "I just dove in headfirst and wrote about all of it. I think it was the most meaningful relationship I've ever been in, and it was the longest."
Since Olivia, he's been linked to many women including "Westworld" actress Angela Sarafyan, "The Handmaid's Tale" actress Madeline Brewer and Victoria's Secret model Georgia Fowler. There was also a rumor saying that he dated Kate Hudson, who is 14 years older than him.
As for Olivia, she recently broke up with Danny Amendola after dating for two years. The 26-year-old model confirmed the split during her appearance on "Access Hollywood" on March 28. "We are broken up and it's just so fresh for me. I don't feel comfortable talking about it," she said.
When asked if she had any contact with Danny since the split, she replied, "Everyone goes through breakups in life. Everybody has their own way of handling it and it's something that I am definitely not going to get into at this moment. But I am sure everyone can relate to heartbreak."