Pregnant Rachel Platten Body Shamed to Tears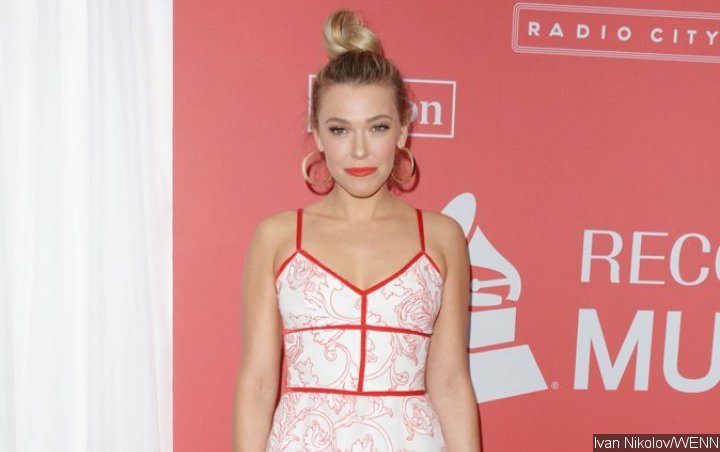 'I cried for 30 minutes, because I've also noticed my body changing,' the singer reveals.
AceShowbiz –
Expectant mum Rachel Platten broke down after facing criticism over her changing body on social media.
The singer took to Instagram over the weekend, August 04-05 to reveal she's struggling with some of the comments trolls and followers alike are making about her curves.
Admitting she sobbed when one fan wrote: "Wow, your hips and butt look way bigger! So cool!", the Fight Song singer states: "I cried for 30 minutes, because I've also noticed my body changing because, duh, I'm making a human, but I'm like, 'Oh, I'm being hard on myself; no one can tell'. But when she (follower) pointed it out publicly it stung so bad.
"For so long I have had to keep my body a certain way and it's NICE and freeing to just let it do what it needs to do and I'm proud that I'm letting my baby get all the nourishment it needs. BUT… can we just put it out there that it is never cool to tell any woman their a** got bigger (or smaller) Just don't comment."
Platten appeared to be in better spirits when she later shared a glowing image of herself performing in Boston, Massachusetts in a form-fitting silver body suit.
The 37-year-old announced she and her husband Kevin Lazan are expecting their first child last month.
"The truth is, I am overwhelmed with love, joy and happiness about our baby," she wrote on Instagram at the time. "It's a total miracle that I'm growing a human and my husband I couldn't be more thrilled."
Though the star was thrilled to share the happy news with fans, she admitted the pregnancy was off to a difficult start.
"I have also had an incredibly difficult spring and summer with serious nausea, exhaustion, constant sickness and all the awful symptoms no one wants to really talk about when sharing 'the perfect blessed' journey of pregnancy," she wrote. "I was so afraid that if I shared that part (the difficulty of flying and performing while puking in green rooms and airplanes) that I'd seem ungrateful when I'm actually crazy full of gratitude – I'm just HUMAN."