Odell Beckham Jr. Adding Fuel to Gay Rumors After Caught on Camera Spanking Male Cop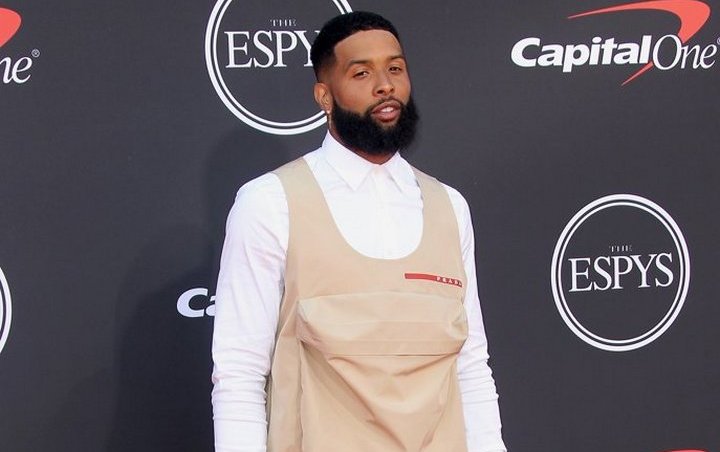 The Cleveland Browns wide receiver is seen slapping a male police officer on the butt in the locker room during the College Football Playoff National Championship.
AceShowbiz –
Odell Beckham Jr. slapped another man's butt. The Cleveland Browns wide receiver was seen giving a male police officer a slap on the butt when he was at the Mercedes-Benz Superdome in New Orleans, Louisiana during the College Football Playoff National Championship.
The incident happened when the officer allegedly threatened to arrest LSU players for smoking cigars in the locker room. The cop was seen lecturing senior offensive guard Damien Lewis before Odell spanked him. Shocked, the cop immediately turned around and confronted the athlete.
The video soon went viral, adding fuel to rumors about Odell's sexuality. "The way he looked at his butt before he slapped it," one commented. Another claimed, "It's obvious at this point lol." One other wrote, "We already knew he was fruity."
It wasn't the only antics by Odell Beckham Jr. that went viral. The former LSU star was also scrutinized for handing out money to his juniors on the field during his alma mater's postgame celebration after the team defeated Clemson 42-25.
Investigation has been launched after the school initially said the money was fake.
Before Odell was caught on camera slapping another man's butt, a rumor made its round on the internet early this month suggesting he was into both men and women. Rumor has it, Odell and his teammate KhaDarel Hodge have been "messing around."
Someone who allegedly attended his Christmas party said, "One of the players who was super drunk and flirty was talking to me while I was looking at Odell talking to KhaDarel Hodge from Cleveland… he was in my ear confirming EVERY ONES suspicion…"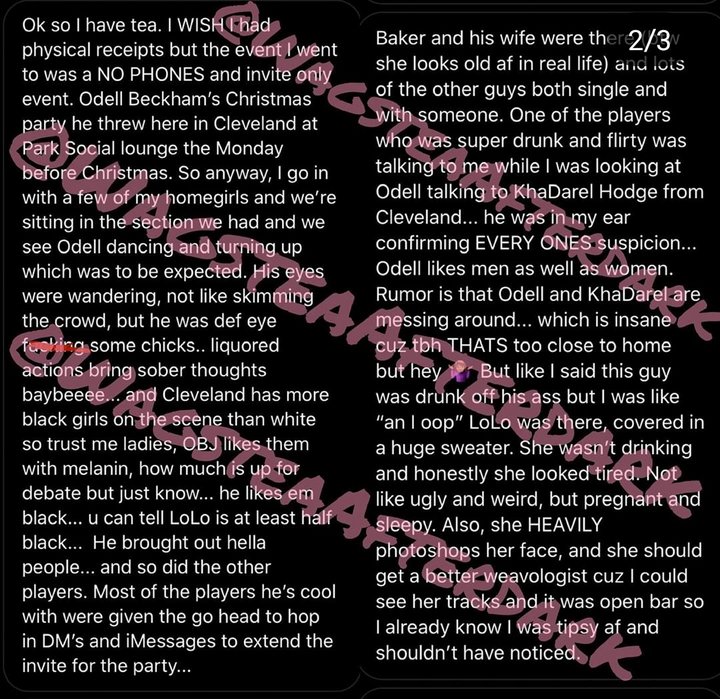 A partygoer spilled tea on Odell beckham Jr.'s party
Odell's girlfriend Lauren "Lolo" Wood was reportedly at the party as well. She wasn't drinking and looked tired and sleepy.