Nude Pictures of 18-Year-Old Madonna Up for Auction
Some never-before-seen nude pictures of 18-year-old have been unearthed. The photos feature the now pop star stripping down to her birthday suit while practicing ballet moves in a dance studio.
The images were taken in 1977 when Madge was a student at the Art Worlds Institute of Creative Arts in Ann Arbor, Mich. Photographer Cecil I. Taylor was behind the lens. Madonna met the photographer when she lived in Ann Arbor, Michigan.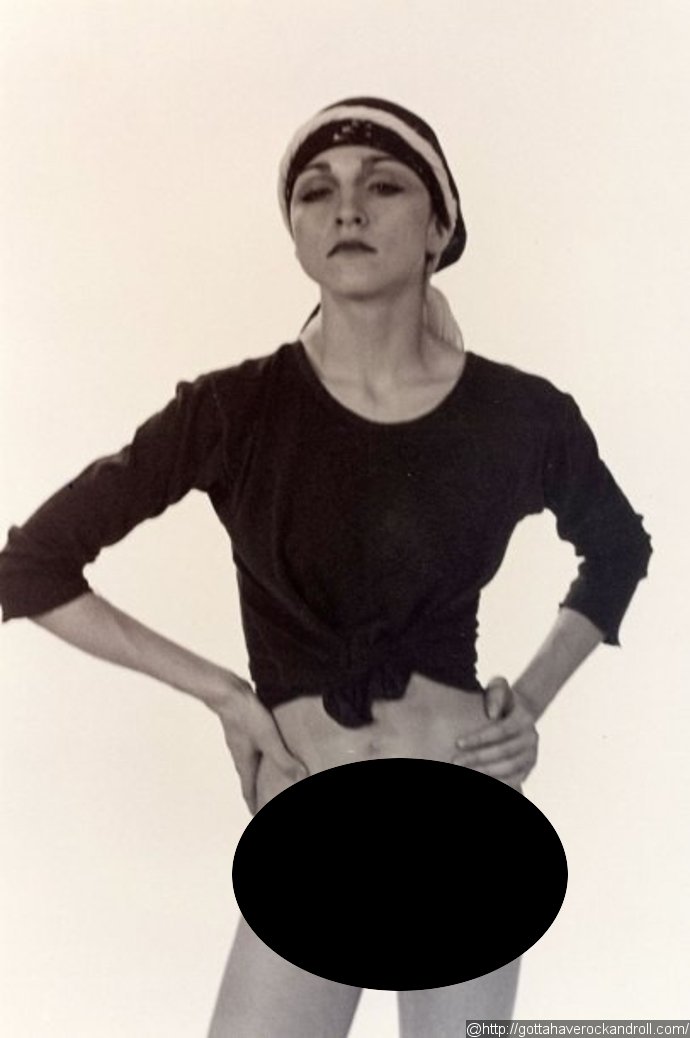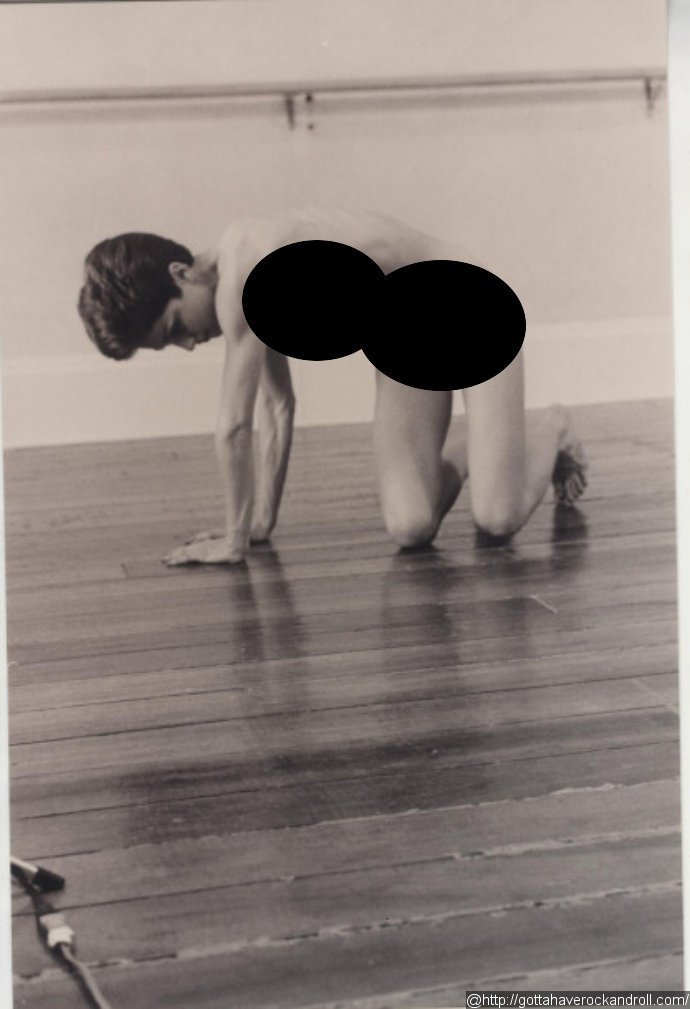 In one picture, Madonna went pantless while rocking a bandana and a long sleeved shirt, showing her toned abs. In another shot she went buck naked while kneeling on the floor. She's also seen practicing a first position demi-plie.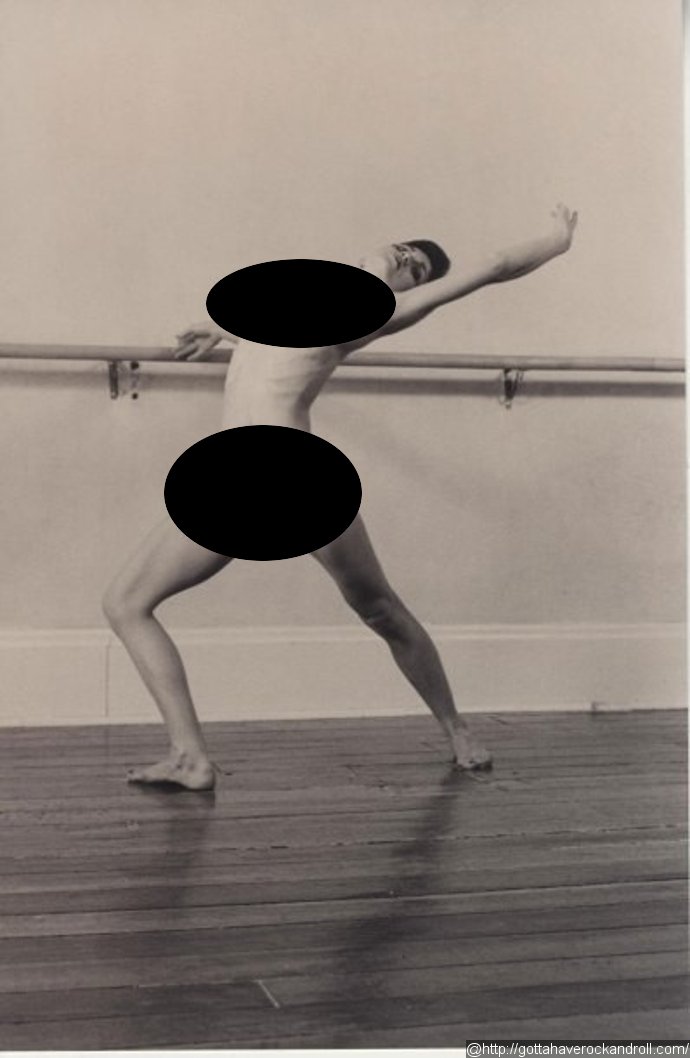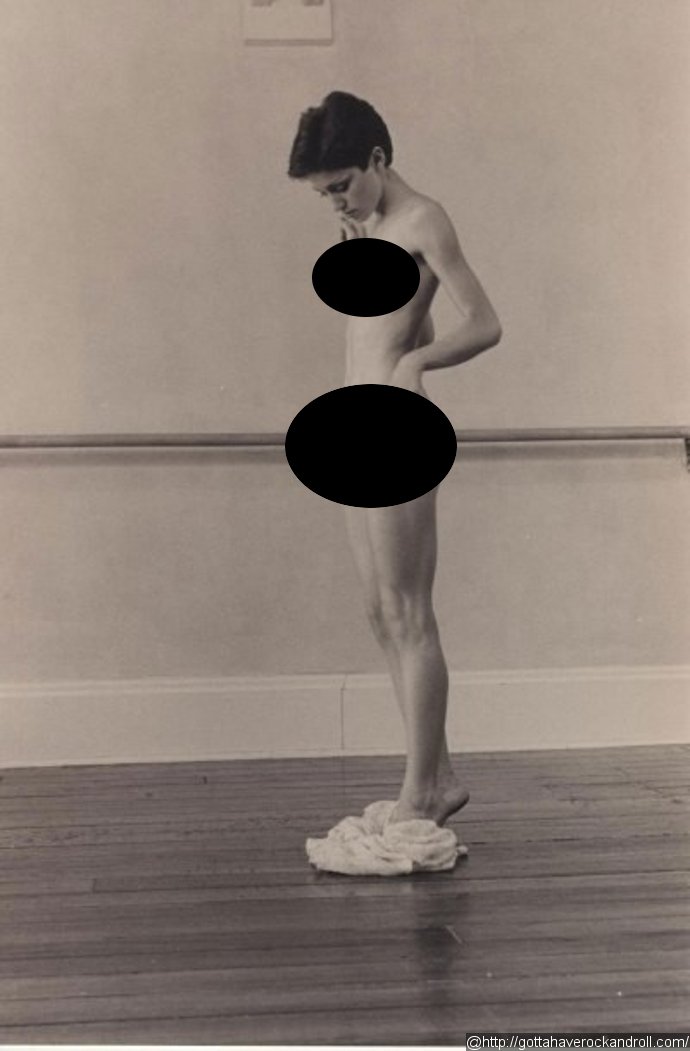 The nude pictures can soon be yours as they're up for auction. Gotta Have it Rock and Roll is selling the 108 images with original negatives as well as the copyrights at auction Wednesday, November 22. They each come with an opening bid between $800 and $1,200.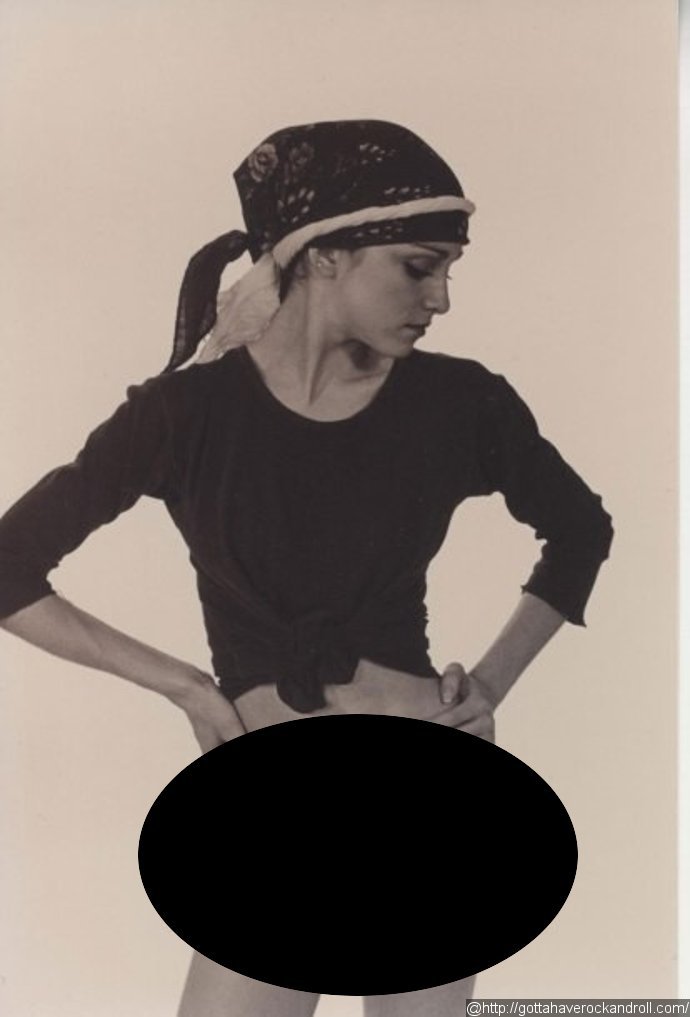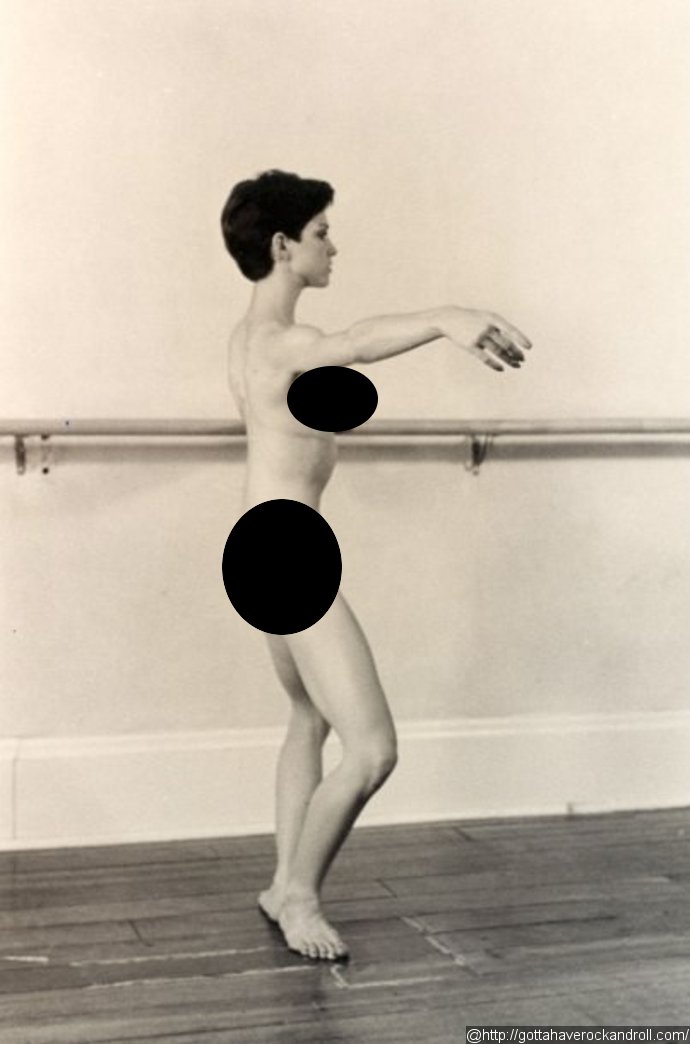 "This photograph was shot in a series that is the earliest known nude photographs of Madonna. Very good condition, stamped on the verso by the photographer," reads the listing for the photos.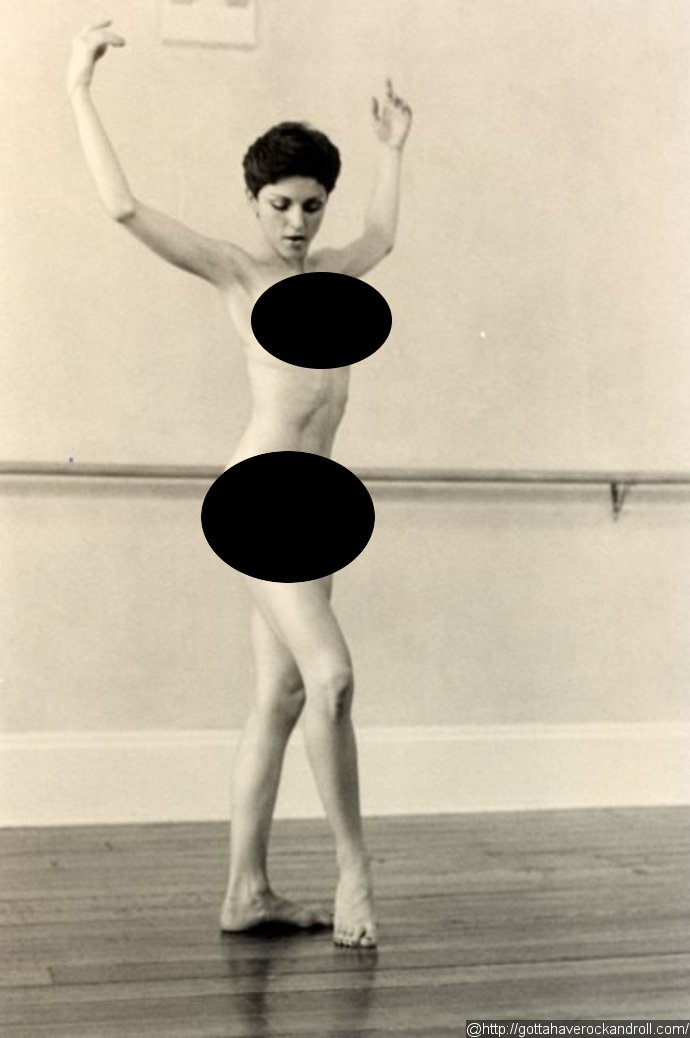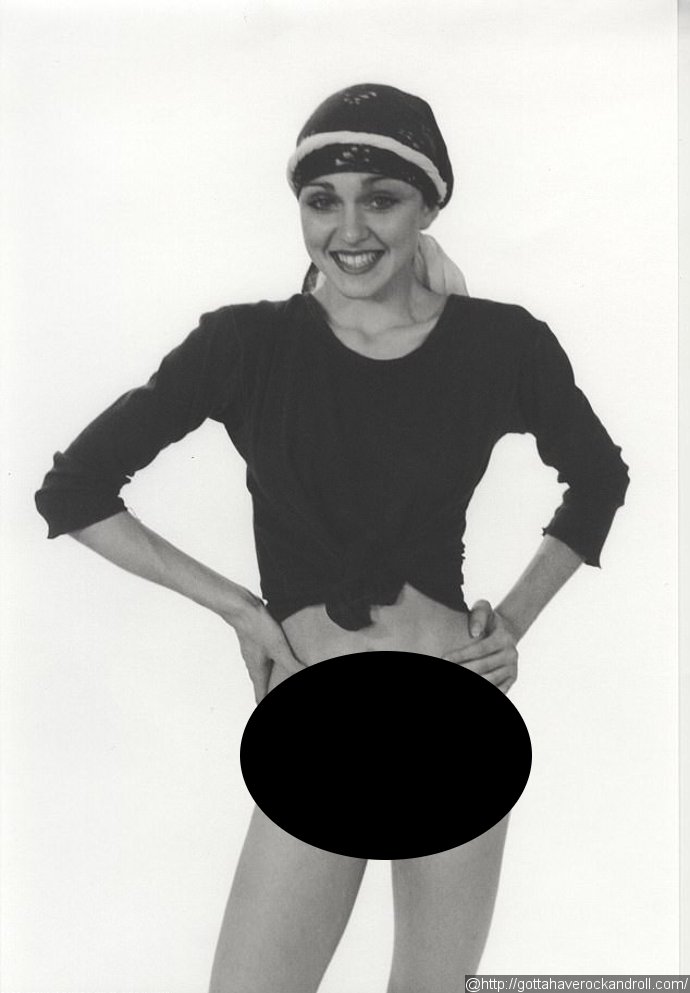 At the time, Madonna signed a model release form dated May 19, 1977. She signed with "Madonna Ciccone." The model release form with young Madonna's sign is also up for auction.
Other music memorabilia up for auction on Wednesday includes 's original handwritten lyrics for "Billie Jean", 's death certificate and a human skull signed by Salvador Dali.
Madonna previously sued Gotta Have Rock and Roll for auctioning her other personal items, including underwear she wore and a letter from Tupac which he wrote while in jail. The singer claimed in court papers that a former friend, Darlene Lutz, stole many of the items which were up for bid. She said she hadn't realized the items were no longer in her possession until they appeared online.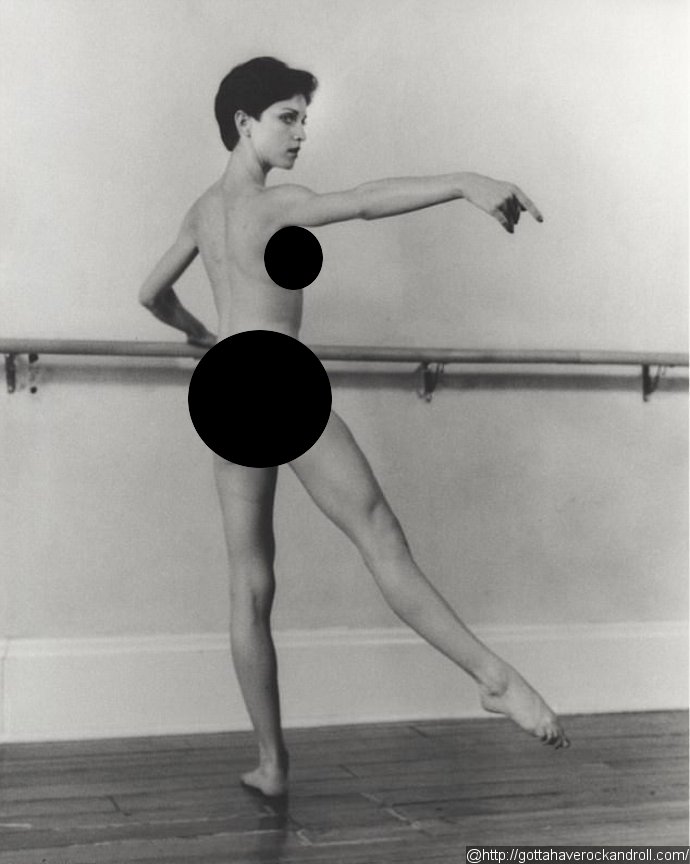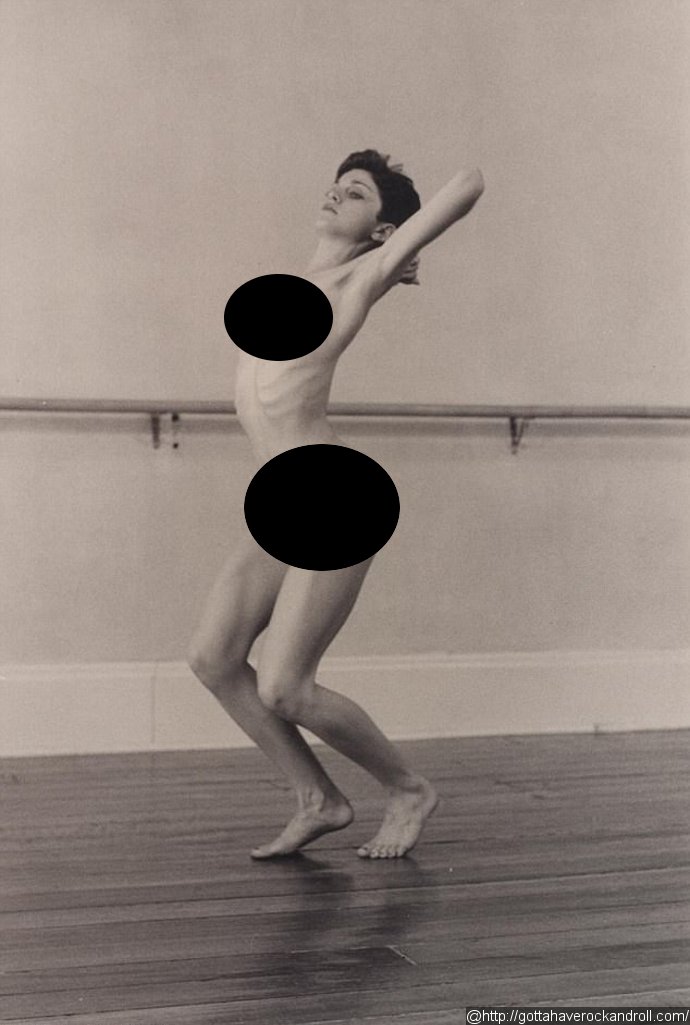 The auction on Madonna's underwear and other disputed items has been frozen. However, Lutz's attorney, Judd Grossman, says that to his knowledge, the newly-unveiled photos up for auction are unrelated to the ongoing case in Manhattan Supreme Court.