No More Hiding! Camille Cosby Comes for Defense Case in Bill's Sexual Assault Trial
's wife Camille Cosby resurfaced and joined the comedian ahead of the defense case in his sexual assault trial on Monday morning, June 12. It was such a rare sight as Camille hid from the spotlight for the past few months.
Camille was seemingly unfazed by the allegation as she smiled widely as they arrived at the courthouse in Norristown, Pennyslvania. Camille and Bill looked bright as they shared a few laughs and walked arm-in-arm.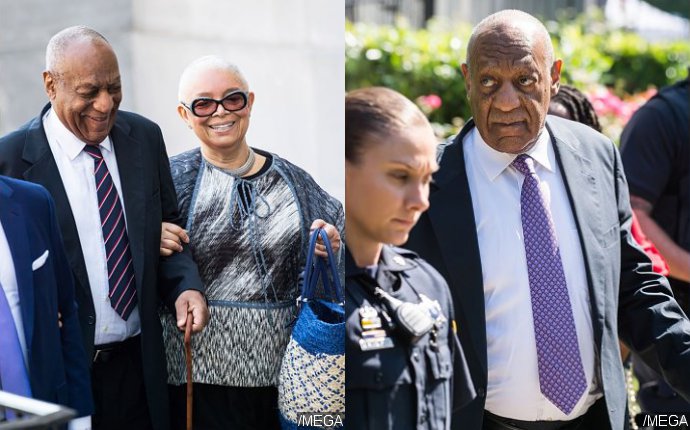 The pair were expected to testify in the defense case. According to an insider, alleged victim Andrea Constand was also set to be present in court.
Bill spokesman Andrew Wyatt previously told PEOPLE that Camille had remained supportive of her husband of more than 50 years before and after he was charged. "Camille is standing by him and there appears to be no shift in her feelings about this," said a source.
"They have been married for over 50 years and she loves him. Of course, it's very painful for Camille to go through this. For both of them, it's a nightmare every day," the source continued.
"The Cosby Show" star faces charges for allegedly drugging Constand in his Elkins Park, Pennsylvania, mansion back in 2004. Bill has pleaded not guilty to three charges of aggravated indecent assault, insisting his sexual contact with Andrea was consensual. The comedian also has denied similar allegations from more than 60 women.
© AceShowbiz.com