Miley Cyrus and Liam Hemsworth Make Rare Appearance Together at 'Thor: Ragnarok' Premiere
and were lovey-dovey when they attended Liam's brother 's "" premiere on Tuesday, October 10. The pair walked hand-in-hand on the red carpet at El Capitan Theater. The former "" star looked gorgeous in a floral patterned dress, while "" star looked fine in a black suit and white sneakers.
Miley flashed a huge smile as Liam wrapped his hand around the 24-year-old singer's waist when they posed on the red carpet. Miley was also often seen placing her hand on Liam's shoulder, wearing the same huge smile on her beautiful face.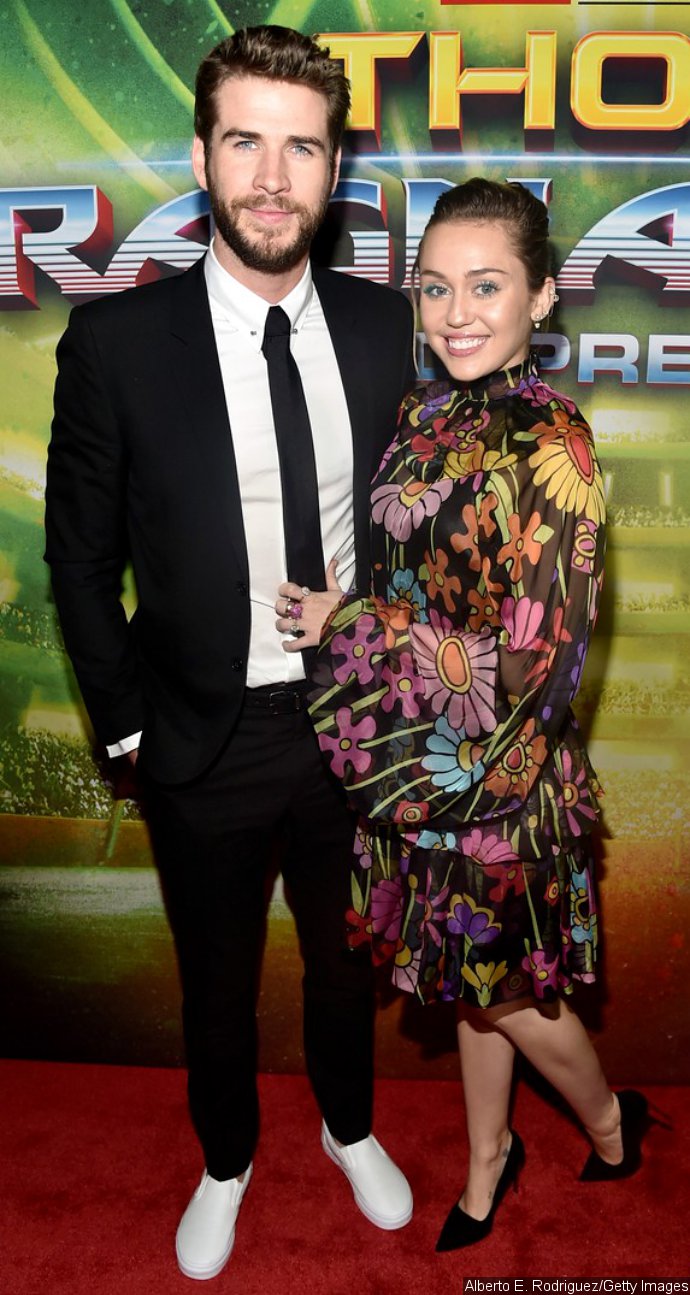 The couple who got back together last fall kept their relationship out of the limelight. In a recent interview, Miley finally spoke up about the reason of her breakup. "I didn't know if that was the end of it or know if we'd back together," she said. "But we knew that wherever I was going, I was on the right path."
She also stated that she's found "peace and sanity" since moving into her fiance's home. She remarked that she loved being with nature rather than living in Los Angeles.
Meanwhile, leading actor Chris was seen at the premiere with his wife, . The couple slayed the red carpet. Chris wore cobalt blue suit, wrapping his hand around Elsa's shoulder. Elsa looked elegant in a slick black dress, showing off her stunning figure. She completed her look with a gold choker and silver bracelets.
"The Avenger" star recently revealed that the 41-year-old model had to make serious sacrifices for their relationship. Chris stated, "In terms of work, she's certainly given up more than I have. She'd like me to step back and be at home with the kind more and, of course, I want that too. But I feel like I'm at this crucial point in my career — I've just got to set up for longevity or I'll slip off."