Mike Colter Reveals If Luke Cage Survives Thanos' Destructive Snap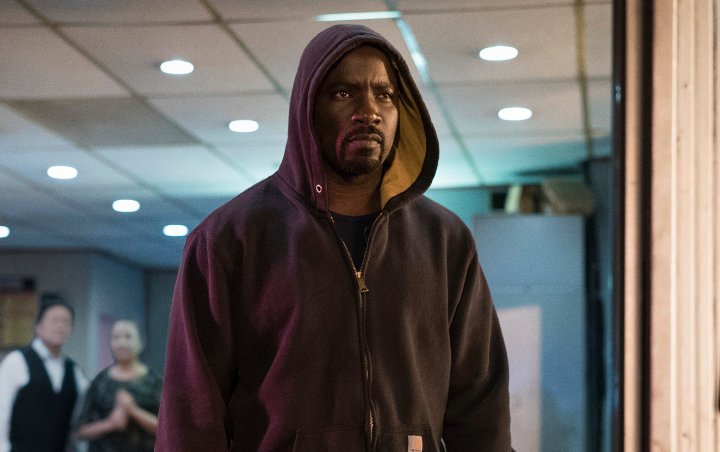 The actor also confirms once and for all whether he or his co-stars would be appearing in 'Avengers: Endgame'.
AceShowbiz –
Former "Luke Cage" actor Mike Colter has just given an insight into his character's fate following the devastating ending in "Avengers: Infinity War" caused by Thanos' snap. In a interview with ComicBook.com, the actor confirms the inside joke within Marvel fans by saying that Luke had fallen victim to the snap.
After Netflix decided to pull the plug on "Luke Cage" late last year, fans were joking that the Power Man didn't survive Thanos' snap a.k.a. Decimation. It turned out, it's true, at least according to Colter, who also confirmed once and for all whether he or his co-stars would be appearing in "Avengers: Endgame".
"Am I in 'Avengers: Endgame'? Well, you know what? Based off what happened, I'm already dead, the snap has already happened with Luke Cage," he told the site ahead of his appearance at Wizard World in New Orleans this weekend. "We're dead, we're already gone! I hate to break it down, break people's… but no, no, we're not."
While he shut down the possibility of him reprising his role as the Marvel hero in "Avengers: Endgame", the actor remains optimistic that he will be able to play the character once again somewhere. "You know what? Sure. Absolutely, I'd be down for [movies]. Anything is possible," Colter shared.
"These things are sort of up in the air, at this moment. It's pretty fresh. We got canceled on October 19th, or something like that I think the date was. So yeah, it's still pretty fresh. We'll see. With time, they'll probably be some more clarity for everybody whether we're actually gonna be involved in anything else," he continued.
Netflix canceled "Luke Cage" after 2 seasons. "Unfortunately, Marvel's 'Luke Cage' will not return for a third season," Marvel and Netflix said in a joint statement. "Everyone at Marvel Television and Netflix is grateful to the dedicated showrunner, writers, cast and crew who brought Harlem's Hero to life for the past two seasons, and to all the fans who have supported the series."