Mia Khalifa Shocks People Over Claim She Only Made $12K From Doing Porn Films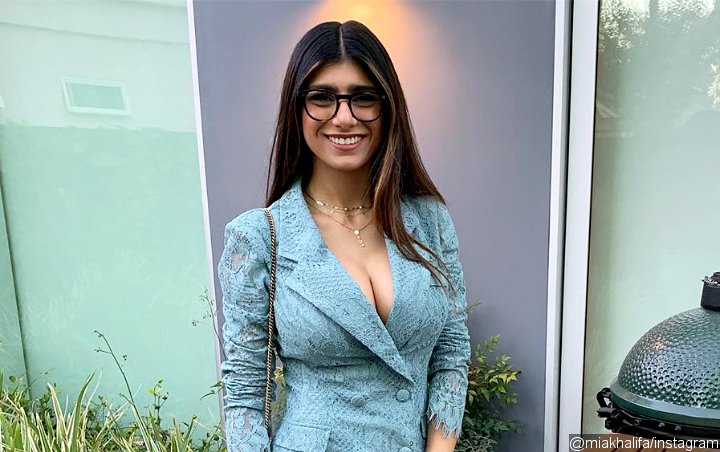 The Lebanese-born model sets the record straight that she isn't making millions of dollars from the adult film industry albeit being one of the highest-ranked porn stars.
AceShowbiz –
Mia Khalifa has sparked a discussion on Twitter after she claimed that she only made $12,000 in the adult entertainment industry. The former porn star took to the social media site on Monday, August 12 to set the record straight that she isn't making millions from doing porn, despite the fact that she previously ranked the number 1 performer on the website Pornhub.
"People think I'm racking in millions from porn," the 26-year-old tweeted along with a link to a full interview video with Megan Abbott on YouTube. "I made a TOTAL of around $12,000 in the industry and never saw a penny again after that. Difficulty finding a normal job after quitting porn was… scary."
Mia, who is also known as Mia Callista, did porn for three months before quitting in early 2015. During the interview, she also opened up about how hard it was to lead a normal life after leaving the adult film industry, though she quit almost five years ago.
"I was involved in porn so briefly, but my actions spread like wildfire, and I continue to be ranked (truly baffles me) 5 years after leaving the industry. This is why people think I still perform," she admitted.
In another Twitter post, Mia explained her decision to talk about her brief foray in the industry and the aftermath. "Deliberately not talking about my past has hurt my future more than speaking my truth ever could," she said. "I'm ready to shed light on every questionable moment from my past, because if I own it, it can't be used against me."
She explained, "Doing porn wasn't a conscious decision I woke up one day and decided would be fun. It was systematic conditioniting to make me feel like I wasn't worthy unless a man desired me that ultimately pushed me to do it."
Following her confession, people are shocked to find out that Mia only earned that much from the industry that made her so popular. "Mia Khalifa only made 12,000 American dollars in her years in porn?!?" one asked in disbelief. Mia clarified that she only did it for "Months," and stressed she made "around 1k a video."
Another cynically responded to Mia's claim, "if she only made 12k it's because she only shot porn for a VERY short amount of time. the title is misleading, she still uses her stage name meaning she still profits off of her time in the industry even if she's not doing porn."
Mia shut down the critic, writing back, "Title is not misleading at all if you actually listen to the interview. I talk about the misconception of how much I/other girls make in the industry, I'm not lamenting on what I did earn. But you clearly have deeper issues with me past this, so good luck with your bitter life."
Some others, meanwhile, defended the 26-year-old Lebanon native. "That's worse than any terrible scumbag music industry deal in the last 20+ years. There should be some sort of stream or porn publishing deal. $1,000 a video???? Damn," one commented.
Another person, who claims to be Mia's co-worker, showed his support for the model for speaking up about her past. "I've had the pleasure of working with @miakhalifa for a few years now, and she is one of the most genuine and awesome people around. Really happy to see her speak about all of this, and highly recommend everyone gives it a watch," the said user wrote.