Lori Harvey Allegedly Cheating on P. Diddy With Trouble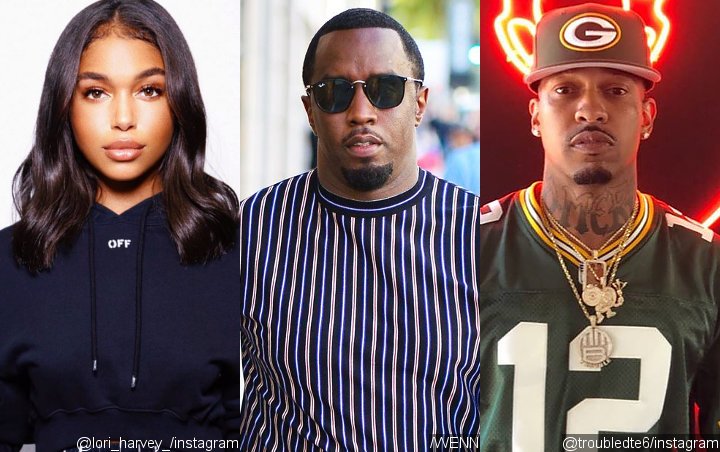 The rumors don't go unnoticed by 'LHH: Hollywood' star Alexis Skyy, who dated the rapper until recently, as she seems to be responding to them in a cryptic post in her Instagram account.
AceShowbiz –
There seemingly is trouble in Lori Harvey and Sean "P. Diddy" Combs' paradise, figuratively and literally. A new report suggests that the 22-year-old model has been unfaithful to her alleged boyfriend with rapper Trouble.
The allegations comes from The Hollywood Streets which claims that Lori and Trouble may be having something going on as the model was seen meeting up with the rapper for "more than a year." Trouble even posted a video of the step-daughter of Steve Harvey on his Instagram account. "Due to da fact my homie @lori_harvey_ always minding her Business, its only right to kick pimpin in some merch! #ThugLuv," so Trouble wrote in the caption.
The Los-Angeles based blog later re-uploaded the clip and warned Diddy and Alexis Skyy, who dated Trouble until recently, of the two pair. "@alexisskyy_ & @diddy should definitely watch out for these two. they are NOT 'Bro & Sis' The [tea] on these two is more than a year old. She's not trying to fumble her bag with Puff Daddy so their code names are 'sis/bro.' "
It seemed like the post touched a nerve because both Trouble and Lori blocked the account shortly after it spilled the alleged tea. "@lori_harvey_ blocked us!! She's not trying to fumble that Puff Daddy No worry sis I'll keep tagging @diddy," wrote the account. "Another one! @troubledte6 blocks us because he got caught up AGAIN."
The rumors didn't go unnoticed by Trouble's ex-girlfriend Alexis, who seemed to be responding to them in a cryptic post. "When you n****s get stupid, it's plenty on deck," she wrote alongside a mirror selfie of herself. Additionally, the "Love & Hip Hop: Hollywood" star also deleted all photos of her and Trouble off her Instagram account.
Meanwhile, Diddy has yet to comment on the cheating allegations.