Last Footage of Miley Cyrus and Liam Hemsworth Together Hinted at Their Cold Relationship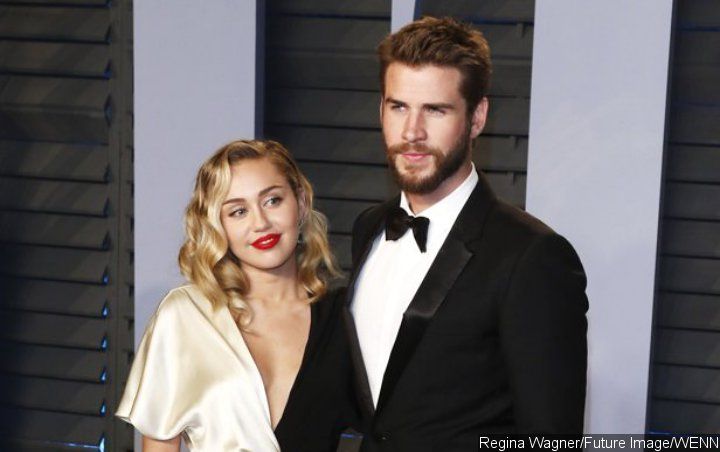 The 'Younger Now' singer and the 'Isn't It Romantic' star looked awkward and distant when they were last spotted together in July, one month before announcing their split.
AceShowbiz –
Miley Cyrus and Liam Hemsworth's split came as a shock to many of the couple's fans, but some people believe that the signs were there, particularly after footage of their last outing together resurfaced online. A video taken by a passerby showed the then-couple visiting the quaint Danish-styled tourist town of Solvang, CA in Central California's San Ynez valley on July 9, a month before they announced their separation.
In the video, the 26-year-old singer/actress and the 29-year-old actor looked awkward and distant as they walked at a fair distance from each other. Liam walked ahead expressionless, while the former Disney Channel star strolled at a slower pace behind him and looking down at her phone the entire time.
During the outing, the twosome also took a photo with a fan. Both of them couldn't muster up much of a smile and didn't seem to look happy either.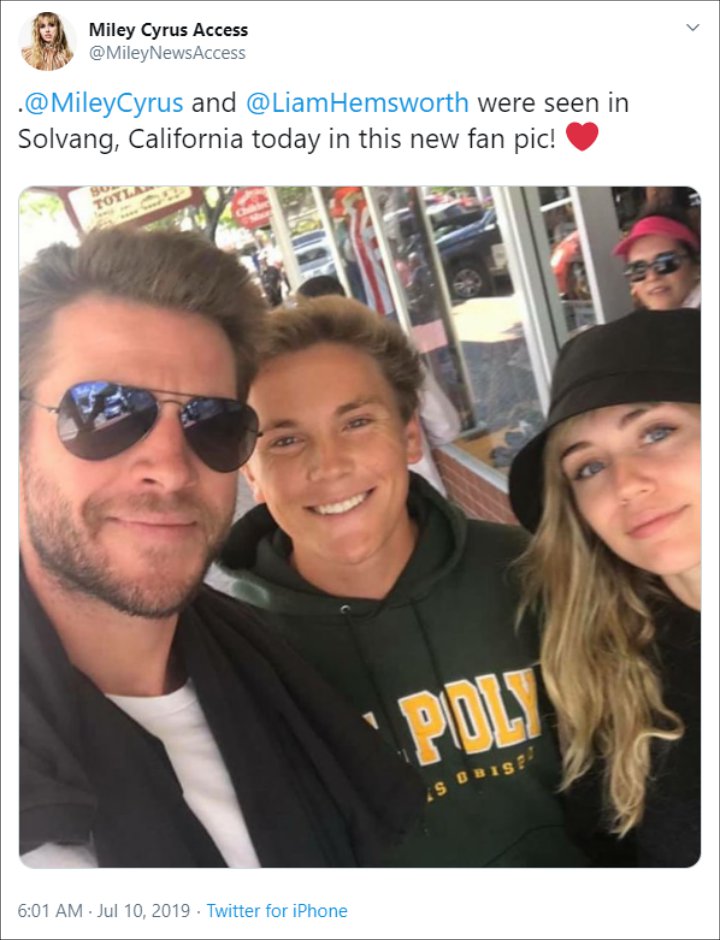 Miley Cyrus and Liam Hemsworth posed with a fan one month before announcing separation.
The outing came just a month after Miley slammed tabloids for spreading a fake breakup story and celebrated the tenth anniversary of their first date. "Happy 10 year anniversary my love, Good to see everyone is as dumb as they were in 2009! Some things never change….& I hope the way you feel about me is one of them. You're truly," she wrote along with their photo together.
Miley announced their split in a statement released via his rep on Saturday, August 10. "Liam and Miley have agreed to separate at this time. Ever-evolving, changing as partners and individuals, they have decided this is what's best while they both focus on themselves and careers," it read. "They still remain dedicated parents to all of their animals they share while lovingly taking this time apart. Please respect their process and privacy."
The "Mother's Daughter" songstress then posted a cryptic quote on Instagram. "Don't fight evolution, because you will never win," she wrote. "Like the mountain I am standing on top of, which was once under water, connected with Africa, change is inevitable. The Dolomites were not created over night, it was over millions of years that this magnificent beauty was formed."
She added, "My dad always told me 'Nature never hurries but it is always on time…' it fills my heart with peace and hope KNOWING that is true."