Keith Richards Urges People to 'Get Rid of Donald Trump'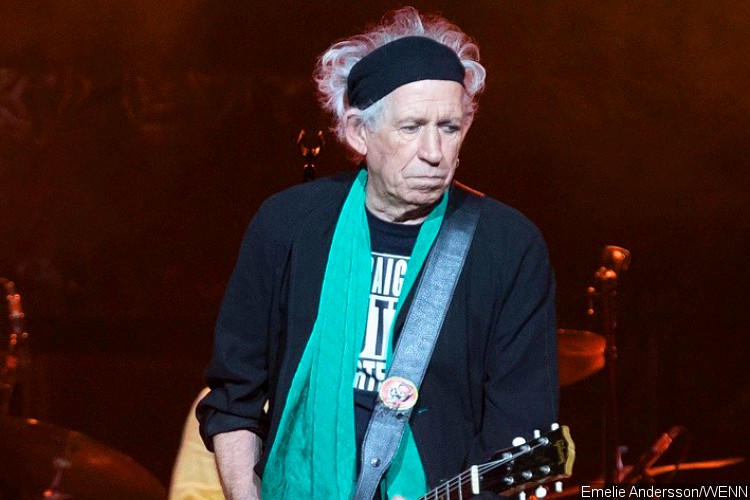 The Rolling Stone member also recalls that his interaction with the president was the last time he got really angry.
AceShowbiz –
The Rolling Stones rocker Keith Richards has warned the U.S. need to "get rid of" President Donald Trump. In an interview with the BBC, the British musician, who resides in Connecticut, recalled a run-in with the U.S. leader back in 1989 when he was acting as the promoter for the Atlantic City show on the band's Steel Wheels Tour.
The now mellow rocker told the news outlet that his interaction with Trump was the last time he got really angry, after the businessman's legendary ego rubbed him up the wrong way. "He was the promoter for us in Atlantic City," he told the BBC Radio 4 on Tuesday, May 15 ahead of the band's No Filter Tour. "[It was billed as] 'Donald Trump presents the Rolling Stones' [with the band's name written in miniature]."
"We never have much to do with promoters but this one got me. That was the last time I got angry, I pulled out my trusty blade and stuck it in the table and said: 'You've got to get rid of this man,' " he added.
He then joked that Trump was now a problem in the U.S. and suggested its citizens should do the same. "Now America has to get rid of him. Don't say I didn't warn you!" he laughed.
Back in 2015, Richards prophetically voiced his opinion on Trump before he was elected as the U.S. leader. "Can you imagine President Trump? The worst nightmare. But we can't say that. Because it could happen," he told Rolling Stone magazine at the time.
Meanwhile, bandmate Mick Jagger called Trump's use of the Stones' track "You Can't Always Get What You Want" at rallies during his 2016 election campaign, an "odd" choice.
"I wasn't the DJ obviously, but if I was Donald's DJ… it's a funny song for your play-out song," Mick told the BBC. "When he finished the speech, he played this out, this sort of doomy ballad about drugs in Chelsea. It's kind of weird if you think about it, but he couldn't be persuaded to use something else, it was an odd thing, very odd."