Katy Perry Helps Minnie Mouse Celebrate Her Walk of Fame Star Honor
Minnie Mouse is finally getting her own star on Hollywood Walk of Fame. The beloved Disney character was honored with the 2,627th star in front of El Capitan Theatre in Los Angeles in on Monday, January 22.
Joining Minnie to celebrate the milestone were singer and supermodel , who honored Minnie by wearing polka dots. Her partner Mickey Mouse as well as Disney Chairman and CEO Bob Iger also attended the ceremony.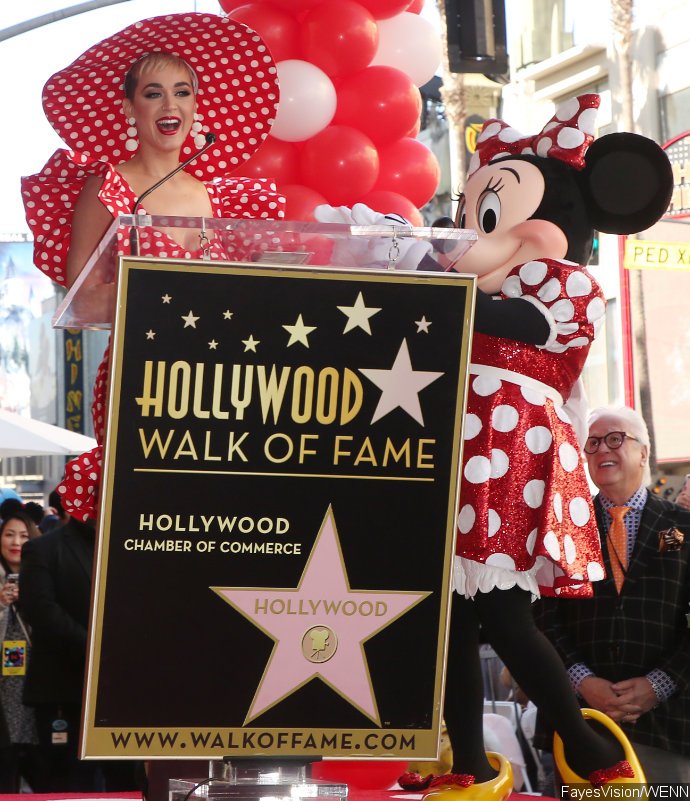 Katy wore a custom dress and hat by Christian Siriano for the special occasion. She playfully said as she began her presenter's speech, "Who wore it best, who wore it best?" Luckily, Minnie didn't seem to mind it, as she greeted the "Dark Horse" hitmaker with smile and exchanged a welcome kiss with the singer on the podium.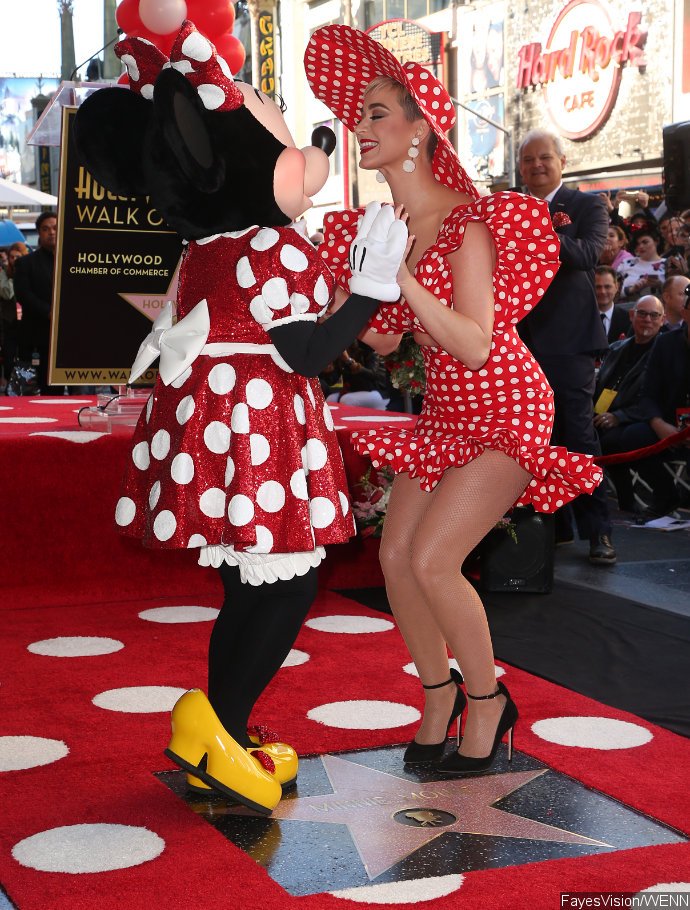 Heidi, meanwhile, opted for a black polka dot dress, which she accessorized with a mouse ear headband.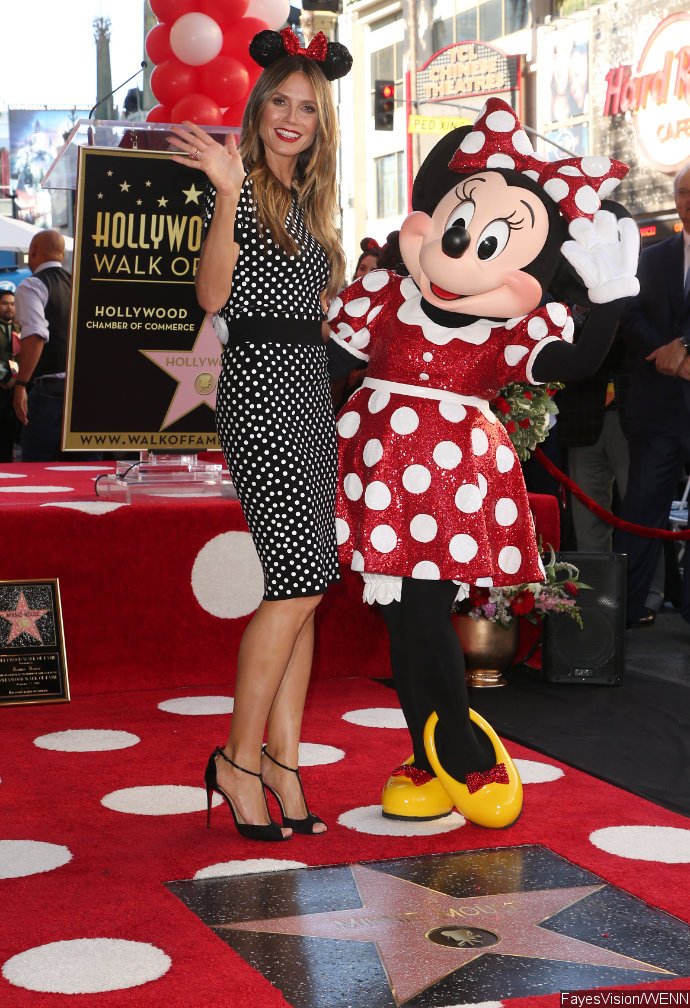 The honor came 40 years after Mickey Mouse received his in 1978 and became the first cartoon character to get a star. This year marks the 90th anniversary of the "official First Lady of Walt Disney Company" in entertainment since first being created in 1928.
"I'm so grateful and I want to thank all my friends from around the world. And Mickey, I'm so happy you're here to share this wonderful day with me," Minnie Mouse said in her speech. "This really is the best day ever!"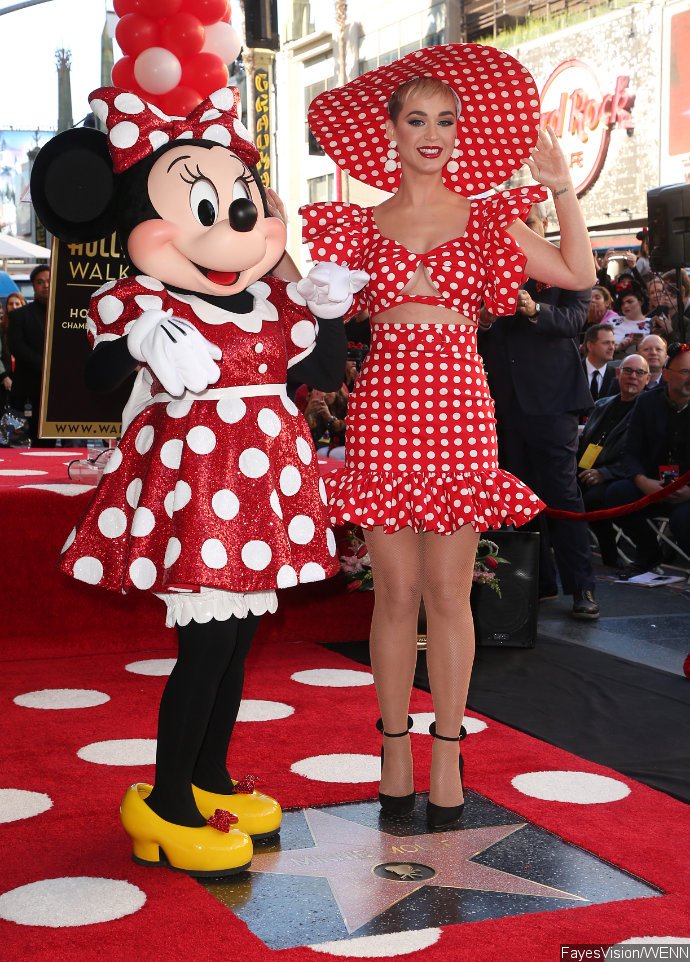 Katy said of the cartoon character, "It's always so comforting to see her face. Seeing Minnie is like returning home. It is a special skill to bring joy to so many and she does it with an effortless bat of a lash."
Iger also gushed, "Minnie can hold her own in any situation. She's bopped more than one bully on the head and come to Mickey's rescue quite a few times!"
Still to honor the cartoon vet, Leron Gubler, the president and CEO of the Hollywood Chamber of Commerce, declared January 22 Minnie Mouse Day in Hollywood.