Kate Gosselin Has 'Painful' Date and Learns to Flirt in 'Kate Plus Date' Teaser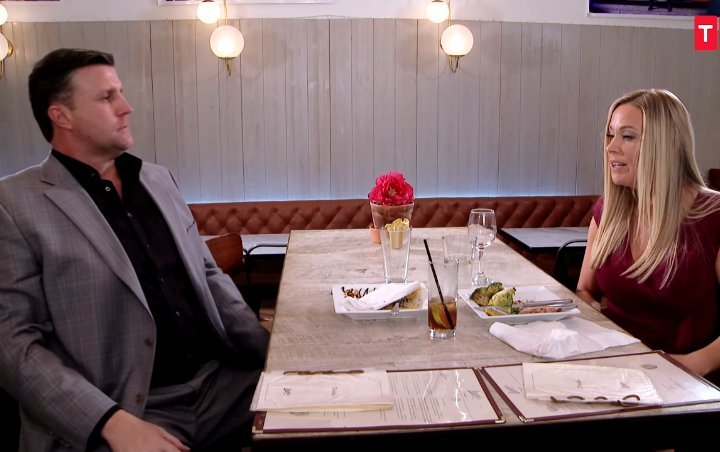 Claiming that she's been single for a decade, the mom of sextuplets is going on first dates with different guys with expert matchmakers Rachel DeAlto and Adam LoDolce providing advice over the course of the series.
AceShowbiz –
Kate Gosselin is ready to date again in the teaser for a new dating show, "Kate Plus Date". Newly-announced by TLC, the show will help set the "Kate Plus 8" star up on 10 dates with different guys as she searches for love.
"Expert matchmakers" Rachel DeAlto and Adam LoDolce will provide advice for Kate, who claims she has been single for the last decade and has no clue about the current date rules. "Have you noticed I've been single for the last decade?" the 44-year-old says in the sneak-peek video. "I don't even know, like, what the rules are. Like, can somebody help me out here?"
Adam says during one of their consulting sessions, "You have a very hard shell, but it's like once you get through that, there's this soft amazing side." Meanwhile, Rachel explains that each date will include an interactive activity and "a more intimate dinner aspect" where the pair can really see if there's a spark.
Kate's two eldest children, Mady and Cara, are also featured on the series, providing commentaries and even meeting some of the suitors. "First dates are definitely not supposed to be romantic," Mady shares her thoughts. "They're about finding out if the person's a serial killer or not." The girl also admits that she's left embarrassed by her mother's dating preference and whenever she tries to act flirty.
Kate is seen going on dates that include activities like archery, playing tee-ball, grape-stomping, racquetball and blind pottery. One first date leaves Kate shocked as she is already brought to meet his mom, while another awkward date that she describes as being "painful" sees Kate and her dating partner deciding not to meet again because they don't feel any connection between them.
Another date opens the door for a future together as Kate says, "Yeah, I would more than likely go on another date with him." Another scene teases Kate's off-camera kiss that leaves her panicked. "The thought of him kissing me caused so much panic," she admits. "If inquiring minds need to know, he's definitely a good kisser."
According to the network, "raising eight children hasn't granted Kate much time for romance, but with her sextuplets grown and her oldest twins off to college in the fall, the time is right for the well-known mother of multiples to find that special someone."
Six-part series "Kate Plus Date" premieres June 10 at 10 P.M. ET on TLC.