Is Sam Asghari Cheating on Britney Spears by Using Dating App? See His Response
Sam Asghari might be cheating on his girlfriend by maintaining a secret online dating profile. However, the Persian personal trainer immediately denies the cheating rumors as he takes to Instagram Stories to clear up the misunderstanding.
In a screenshot that he shares on the photo-sharing platform, he shows his followers a fake Bumblee account that features four photos of himself. The profile lists him as John, not Sam. It also says that he's 30 instead of 23. Furthermore, the profile lists him as a lawyer instead of a personal trainer and fitness model. Sam captions it, "Not on any dating apps."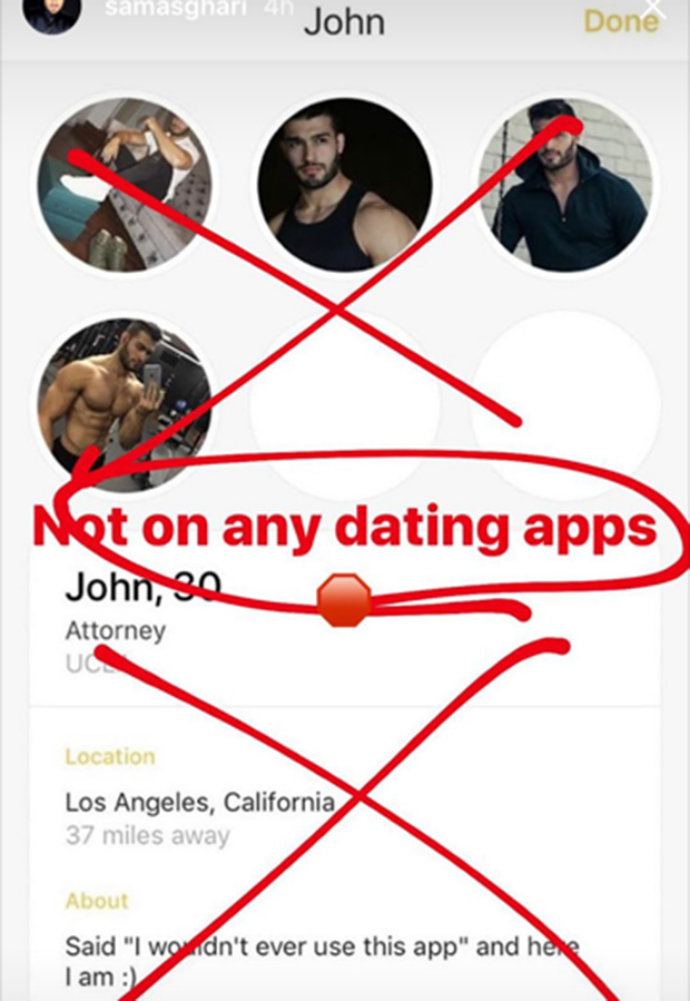 The cheating rumors sure come as a surprise, as things seem to be going really well between the two lovebirds. They were even previously rumored to be when Britney was spotted rocking a new ring during her Hawaii trip after she wrapped up her long-running Las Vegas residency.
Adding fuel to the engagement rumors, reported that Britney and Sam planned to tie the knot this year. "They want something intimate and classy, around Valentine's Day," a source told the publication, before adding that the pop star was "thrilled" to know that her family approved her buff beau as their approval in the matter "was a huge factor."
Another source told that marriage wasn't the only thing that Britney had on her mind. She also wanted a daughter of her own now that her residency has ended. "Britney's turning 36 in a couple months and she feels like she's running out of time to have more kids," the source explained.
"She's trying not to rush things with Sam, but it's hard for her not to put the pressure on. She wants to have a little girl so bad and her clock is tickling," the source continued, adding that seeing "other women that are having babies with younger guys" gave her "a lot of hope."