Ireland Baldwin Goes Completely Naked – See the Saucy New Photo
is no stranger to showing off plenty of skin on-and-off social media. The model daughter of actors and shared on Monday, February 12 a stunning black-and-white photo that showed her going completely naked.
With nothing covering her amazing figure, Ireland could be seen crouching down and hugging her knees next to a scenic landscape. Her trademark golden tresses were tied up in a messy bun as she leaned her head to the side. "I'll take a nap right here," so she captioned the snap.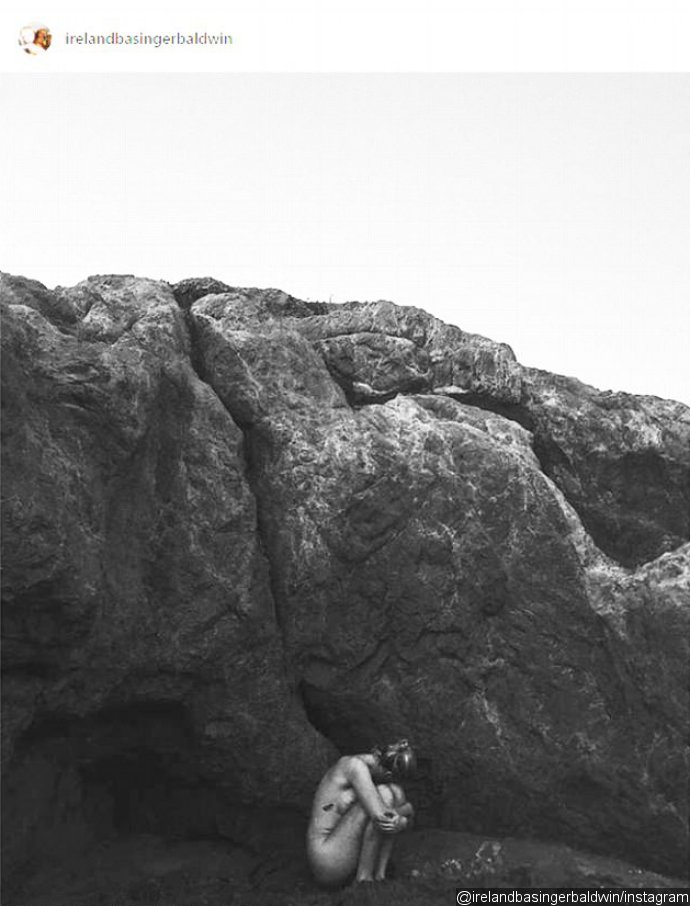 The 22-year-old model shared the risque snap the same day the #LOVEVALENTINES was released. In the sweet LOVE Magazine ad directed by Doug Inglish, the model and her look-alike mom Kim can be seen sharing a sweet moment while frolicking at the beach together.
The nude snap aside, Ireland previously opened up about learning how to love herself and "accepting your flaws." During an appearance on Megyn Kelly's "", the model shared, "I saw what people were saying about me, that of course I was modeling because I was so-and-so's daughter. 'She's fat, she's disgusting.' I would get so down on myself."
Ireland said that turning point was realizing that none of this was helpful, and only made her feel more insecure. "This is going to bring me down," she realized. So she decided that "today, I am going to stop reading these comments and stop caring."
She also "stopped altogether looking at articles and paparazzi photos." She explained that she "used to be crazy about my double chin, or the bad angle of my butt. I'm not even going to look anymore. I owe it to myself."
Aside from making her love herself, that turned her into an advocate for self-acceptance on social media. She shared, "We all get to this point where we're either going to accept who we are, or we're going to make it so difficult for ourselves to accept what we've been given."
Ireland revealed she didn't count calories or obsess over what's on her plate. She's been working out "hard," and her passion for boxing helps her stay fit. "I don't eat well at all," she said. "I go through so many phases. I'm eating more vegan one month, or vegetarian, or I have a burger again. I'm such a foodie. I hate missing out. I hate salad beyond anything in the world. I love my wine. I need to eat fun food."