Ellen DeGeneres and Justin Hartley Bawl Their Eyes Out in 'This Is Onions'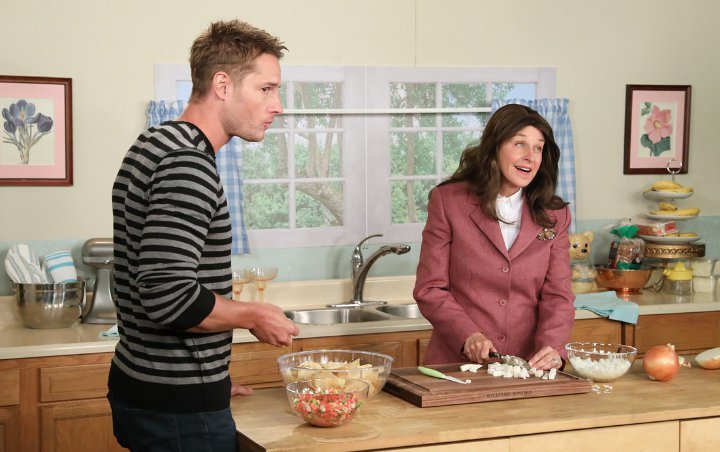 The promo opens with wig-wearing Ellen's Sarah slicing on onions in the kitchen.
AceShowbiz –
"This Is Us", one of the most popular TV series this fall, has returned for its third season, and Ellen DeGeneres is not gonna miss the trend. Enlisting the NBC drama show's actor Justin Hartley, the host stars in "This Is Onions", an obvious spoof of the SAG-winning series.
"One of the most popular shows on TV is 'This Is Us', and one thing that they do better than any other show is make people cry. So now all the new shows are trying to make people cry, but I have an idea for show that goes way further that the show is willing to go," she says before releasing a promo of her "new show," which is described as "a brand new show where everyone is constantly chopping onions."
The promo opens with wig-wearing Ellen's Sarah slicing on onions in the kitchen. Judging by her outfit, it looks like the scene is a flashback episode. Justin then enters the kitchen, breaking a seemingly bad news to the already-cying Sarah. "I can take it," Ellen says before crying even harder.
"I got the test results back," he says, building a killing suspense. "Everything's fine," he adds, much to Sarah's relief.
"I need to tell you about your real father," Sarah tells Justin. "Are you saying that the father that I believe is my father the entire life is actually not my real father?" Justin responds, though Sarah quickly clarifies.
The next clip sees them donning gray wigs, indicating that it's the scene from the future. Making a reference to the slow cooker that gets Milo Ventimiglia's Jack killed, Justin says to Sarah, "I have some terrible news. You know that old slow cooker that we got from our neighbors? Yeah well, you left it on all day! It kept getting hotter and hotter and the kids, and the kids are home alone."
As Sarah is panicking, he then goes on saying that she forgets to put onions in their food. "Oh your real father is gonna hate that," she says, before realizing her odd choice of words. "Why do I keep saying that?"
Justin's interview on "The Ellen DeGeneres Show" will air on Wednesday, October 17.