Britney Spears Sparks Sam Asghari Breakup Rumors With Cryptic Instagram Post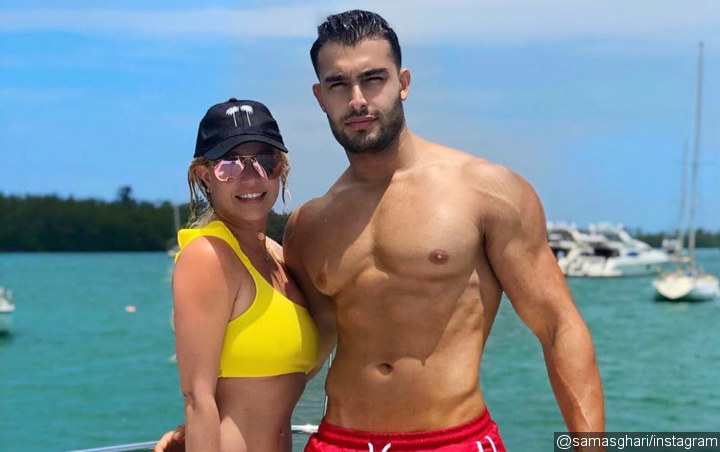 Some of her followers, however, believe that the '…Baby One More Time' hitmaker's recent post about a lost love is a reference to her past relationship with her ex Justin Timberlake.
AceShowbiz –
Is Britney Spears back on the market now? The "Hold It Against Me" hitmaker has sparked rumors that she has broken up with her boyfriend of two years, Sam Asghari, after sharing a cryptic post on Instagram.
On Sunday, July 7, the 37-year-old singer posted a romantic, yet heartbreaking quote by K. Towne Jr. that read, "Our lives may not have fit together, but ohhh did our souls know how to dance…" She didn't write a caption, leaving people wondering what it's about.
Her fans soon jumped in the comment section to guess what the post is about. Some of them believe that Britney hinted she recently split with Sam. "They broke up guys, @samasghari was found on grindr," one person claimed. Another guessed, "Single woman alert."
Another asked, "Did she and @samasghari break up?!?!?!" A concerned follower also inquired, "wait, what? this doesn't mean you and Sam broke up right?" Someone else wished the best for the pop star, "I love this hope this does not mean her and her man are breaking up though she deserves some happy."
Many others, however, think that the cryptic post is about Britney's former boyfriend Justin Timberlake. "This is about Justin right," one speculated. "Aww what a sweet message to send to @justintimberlake," another wrote. Someone else commented, "If that's not a true statement of @justintimberlake idk what is!"
Fed up that some people continue to link Britney to Justin, who is happily married to Jessica Biel, years after they broke up, a fan weighed in, "Omg y is everyone saying @justintimberlake!!! Wtf he's married. U all need to move on from that relationship 20 years ago!! Smh Obviously she's talking about her BF @samasghari I hope you guys didn't break up."
Britney has not explained what the cryptic post is about nor denied the split rumors. She has been dating the model since late 2016 after they met on the set of her "Slumber Party" music video. Britney's relationship with Justin, meanwhile, dated back to early 2000s. They split in 2002 after three years together.