Braless Selena Gomez Flaunts Her Nipples in Tight Tank Top
has been out and about in New York City as she continues to film 's movie. On Tuesday, October 3, the 25-year-old actress/singer was spotted heading to Magnolia bakery with a female friend.
Looking stylish as always, Selena went bra free during the outing. She sported a tight black tank top and jeans with a black jacket. She carried a white bag and completed her look with round specs. Her short wavy hair was parted in the middle.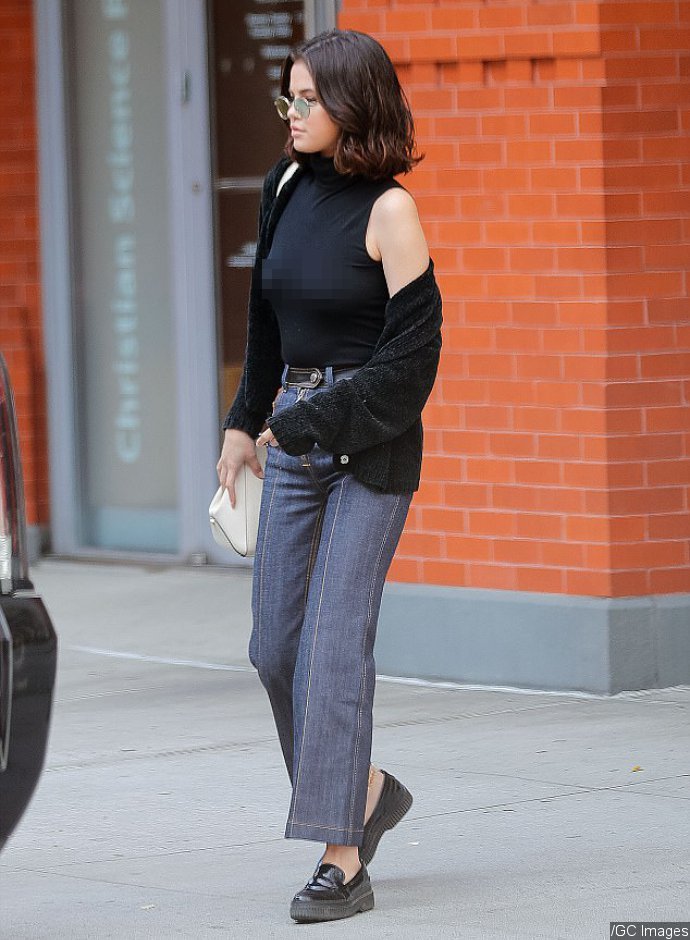 She later with some light wash jeans. Still ditching her bra, she had a black jacket draped over her shoulders. She was looking at her cellphone and had a headphone on her ear while walking outside a building.
In the , Selena stars opposite Timothee Chalamet who plays her love interest in the movie. Most recently, the pair were spotted shooting an outdoor scene at the MET museum. They huddled underneath a clear umbrella as they got drenched in downpour.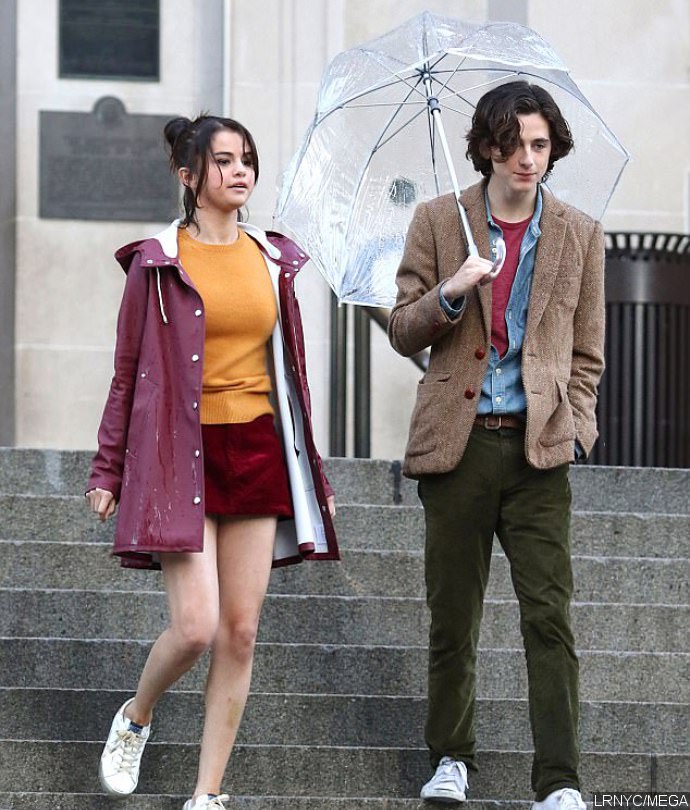 Selena seemed to be braving the cold in a mustard yellow crew neck sweater, a maroon corduroy miniskirt and a magenta rain jacket, which she buttoned up between takes. She also wore a pair of white trainers and her brunette hair was tied into a ponytail.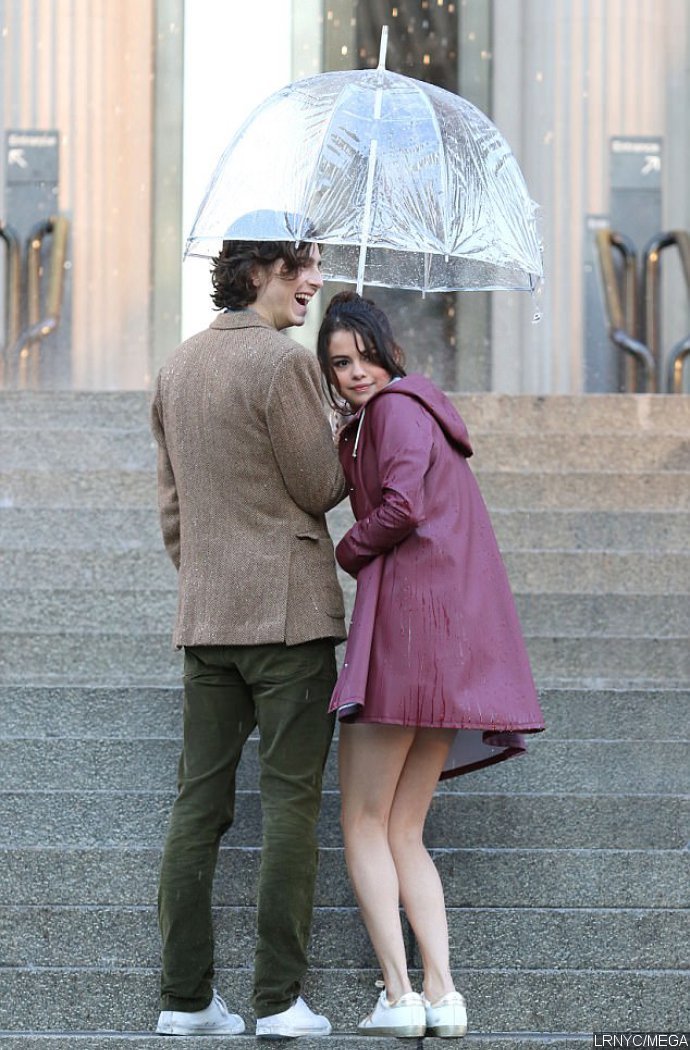 The upcoming movie also stars , , , Annaleigh Ashford, , , Will Rogers and . No plot details are released as of now, as Woody Allen is known for being secretive about his work. Also written by Woody, the film is expected to be released sometime next year by Amazon Studios.
Selena revealed last month that she secretly over the summer to receive a kidney transplant from her friend . According to TMZ, Selena had kidney failure in May. She was reportedly rushed to the hospital when she was in Chicago to support her boyfriend 's concert.
She wrote on Instagram, "So I found out I needed to get a kidney transplant due to my Lupus and was recovering. It was what I needed to do for my overall health. I honestly look forward to sharing with you, soon my journey through these past several months as I have always wanted to do with you. Until then I want to publicly thank my family and incredible team of doctors for everything they have done for me prior to and post-surgery."
She also thanked her friend Francia, "And finally, there aren't words to describe how I can possibly thank my beautiful friend Francia Raisa. She gave me the ultimate gift and sacrifice by donating her kidney to me. I am incredibly blessed. I love you so much sis."