Blac Chyna Flaunts Nipples and Derriere in Skimpy Outfit, Amber Rose Is Sexy Superhero for SlutWalk
supported her BFF at her third annual SlutWalk Festival in downtown Los Angeles on Sunday, October 1. Both the former erotic dancers went racy for the fest, showing off their enviable curves in their sexy outfits.
Chyna definitely turned heads with her daring ensemble. The ex-fiancee of flaunted her nipples in a semi-sheer bra which she teamed with a matching thong. The Lashed Bar founder wore a fishnet maxi-frock and teamed her look with a pair of peep-toe platforms.
At the celebration held at the Pershing Square, the 29-year-old reality TV star gave an eyeful of her surgically-enhanced behind in her "dress," which also showcased her tattooed stomach, back and thigh. Sporting ombre ponytail wig, she wore large bedazzled shades and diamond bracelets.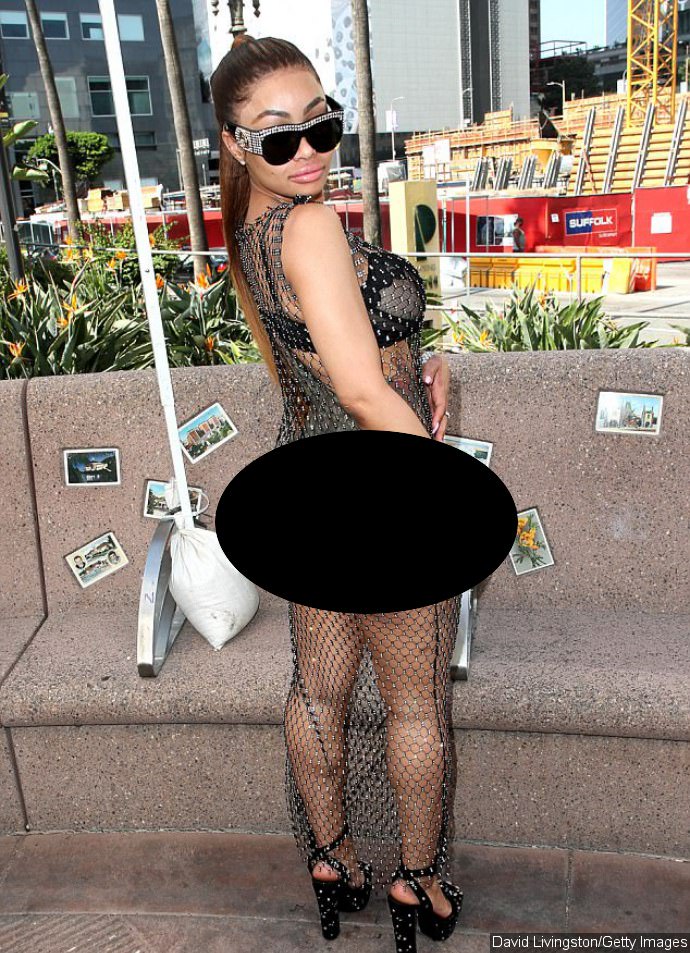 As for Rose, she opted for a less revealing outfit than Chyna's. The 33-year-old buxom model kicked off the event while channeling a superheroine with her costume. She wore a pink-sequined cape that had "Captain Save a Hoe" emblazoned on the back and a white leotard with "CHS" written on her belt.
The sex-positivity activist, who also got support from her beau , teamed her look with a pair of "SlutWalk" Reeboks. She sported matching blue-and-pink wrist-cuffs and headband in her platinum blonde curly wig, which covered her signature buzzcut 'do.
Taking to her Instagram to show off her outfit that day, the mother of one shared a couple of photos, one of which featured her and her rapper beau, who looked a bit glum while carrying an "I'm a hoe too" sign, posing together. "Thank you for all of ur support today baby it means the world to me," she gushed in the caption.
Rose had estimated that 20 thousands of people would march the four blocks from the corner of 1st and Hill to Pershing Square for her exhibitionist celebration. The former stripper wrote in late last week, "I've gotten a lot of backlash from people who feel I can't be taken seriously as an activist and feminist because the world has seen me with my clothes off. I think that's a bunch of bulls**t."
"My definition of feminism is simple: EQUALITY. It's not having to base your entire existence around the old school, ultra-oppressive expectations men have for women," the mother of one continued. "This oppressive way of thinking and victim-blaming is exactly what makes events like SlutWalk so necessary."
She said "one in four American women" are or will become victims of sexual assault and that President isn't exactly going to make that statistic shrink. "Somehow in 2017, we've elected a president who has no problem labeling women as 'fat pigs' and 'dogs,' " so she wrote.
"The literal leader of this nation says it's okay to grab women by the p***y if you're a man with power and influence," she said. "It's as if he's completely unaware of the very real risk of sexual assault women in America deal with each day."