Big Bang's Daesung Announces New Japanese Digital Mini Album 'D-LITE 2'
New solo music from Big Bang's star Daesung is coming soon. YG Entertainment has announced the "Cotton Candy" singer will be releasing a new digital mini album in Japan. Titled "D-LITE 2", the upcoming effort will be a follow-up to his best album as a solo artist, "D-LITE", which was released back in 2014.
"D-LITE 2" is set to be released digitally on October 12 at 12 A.M. JST. The album will include four tracks, including a title track and three covers of hit Japanese pop songs. A poster to promote the new album has also been unveiled, dominated with golden yellow color.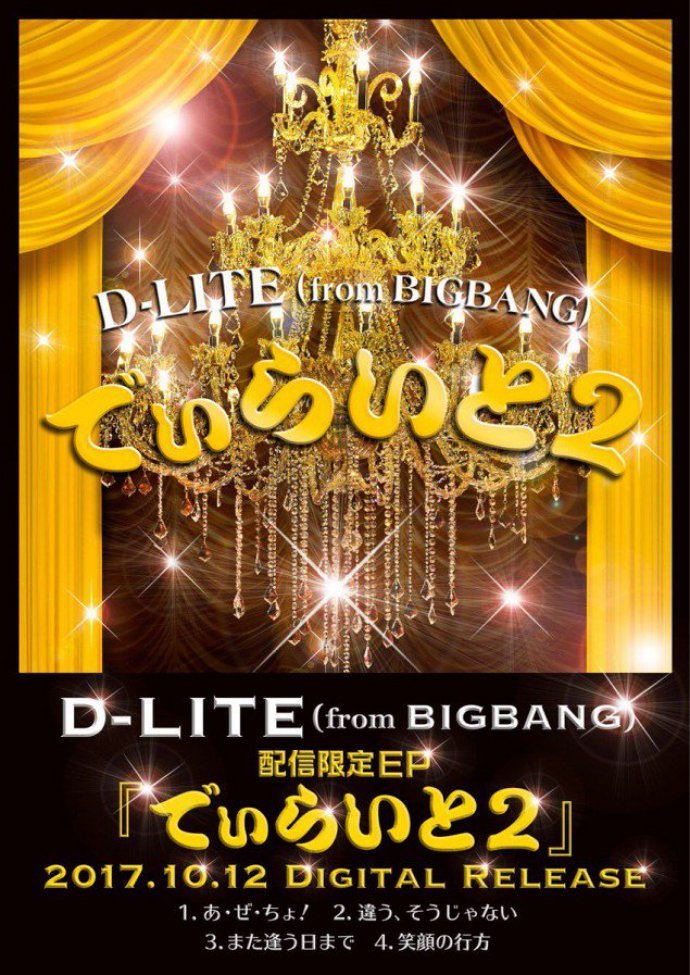 Daesung is currently in the middle of an 18-city "Talk & Live" tour, which will wrap up in January 2018. His Big Bang groupmates , Taeyang and Seungri are currently also embarking on their solo activities as the other member, T.O.P, is serving in military. Their last studio album as a group is "", which was released in December 2016.
Recent report said that Daesung, G-Dragon, Taeyang and Seungri would all next year in the spring. While Daesung and Seungri have some time left before the deadline, they reportedly decide to enlist together with the older members so that Big Bang can come back together as a group as early as possible.
G-Dragon, whose real name is Kwon Ji Yong, said at his "Act III: Motte" concert in Seoul last month, "I'm enlisting in the army next year. This could really be my last time. I'll be 32-33 years old when I get back, will you be okay with that?"
Daesung, meanwhile, told fans during a concert in Japan back in August, "When I am done with promotions this year, I might have a long hiatus. But I think it's the best choice for Big Bang to have a new start."