Besides Blueface, These Celebrities Have One of the Biggest Family Feuds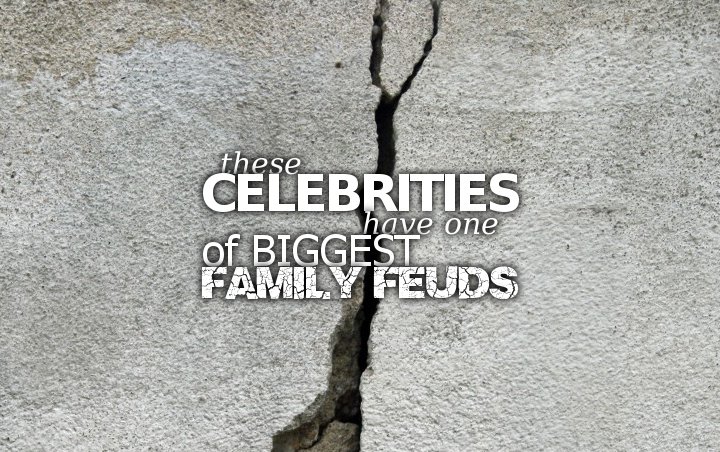 From disowning their own kids to releasing a memoir to launch their sibling's dirty laundry, here are details of some of the biggest feuds among celebrities' families.
AceShowbiz –
Celebrities may appear to have a perfect life with all the fame and money, but they also can't avoid having problem in their life. Some of them are struggling with their relationship with their family members, and pretty often the tension is taking a physical turn.
Rapper Blueface recently set tongue wagging after he was seen kicking out his mom Karlissa and sister Kali out of his home after one of his girlfriends Andrea allegedly refused to greet both of them when they came to visit.
The ordeal was captured in an Instagram Live shared by Karlissa. At one point, the "Thotiana" hitmaker was seen kicking Kali down the stairs after she kept refusing to leave his mansion. After a series of heated arguments, both Karlissa and Kali were kicked out of the home for good.
Things between the trio further went downhill when Blueface came with his side of the story. He blasted his "broke a**" sister for being ungrateful when he already provided an apartment for her and even showed surveillance footage featuring his mother screaming and cursing at him inside his home. Meanwhile, his sister was seen in the video grabbing a knife in the kitchen before the scene changed to show her confronting Blueface upstairs.
"Sense they wanna go viral so bad this the real story my mom got tired of my broke a** sister free loading at her house she brought her to mine an (sic) I wasn't going for it I already got her an apartment guess that wasn't enough she want my car she want me to buy her a car off the lot an some more stuff," he wrote in the caption of his Instagram post before slamming his "fake a** fans."
Blueface surely is not the only celebrity who had issues with his parents and siblings. Among them who are having sour relationships are 50 Cent, Tommy Lee, Selena Gomez and Blac Chyna. From disowning their own kids to releasing a memoir to launch their sibling's dirty laundry, here are details of some of the biggest feuds among celebrities' families.
1. 50 Cent and Son Marquise Jackson
---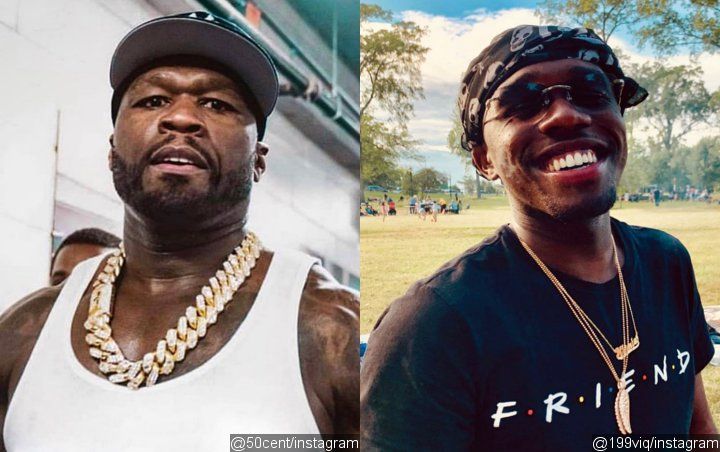 While 50 Cent has lovely relationship with his son Sire Jackson, it is not the case when it comes to his oldest son Marquise. Fifty and the 22-year-old, whom 50 shares with ex Shaniqua Tompkins, have a vile relationship with them often being involved in a back and forth online. Back in November, Fif received a lot of flak after saying that he "wouldn't have a bad day" if his son and Kyle McGriff (the son of 50 Cent's rival Kenneth "Supreme" McGriff) "got hit by a bus."
And most recently, the "Power" star appeared to disown Marquise as his son when responding to a fan who criticized him for not giving the young man a backstage pass during his show. "Negro why you didn't give your own son backstage passes he in the crowd like regular people smfh," said the fan, to which 50 Cent fired back, "I got a blood test that's not my kid f**k outta here."
2. Pamela Anderson's Ex Tommy Lee and Son Brandon Lee
---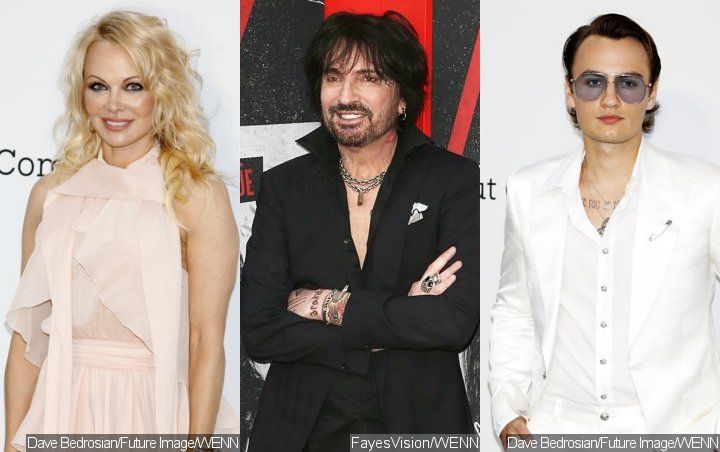 Before burying the hatchet, Motley Crue drummer had a bad relationship with son Brandon Lee whom he shares with ex Pamela Anderson. The two were at each other's throats for so many years and people might remember when Tommy accused the 23-year-old of punching him in the middle of the night. The musician even filed charges against his son, though he dropped them later.
Brandon admitted to assaulting Tommy, but he insisted that it was in defense of his mother. According to Brandon, it started after drunk Tommy "lunged" toward him. Tommy, however, begged to differ. He claimed that Brandon "busted into my room and assaulted me" when he was in bed with his fiancee Brittany Furlan.
The two threw shades at each other on social media on Father's Day in 2018, though appeared to have made up six months later. Tommy took to his social media account to show his love to his son while sharing a picture of them sharing a warm hug.
3. Wendy Williams' Estranged Husband Kevin Hunter and Son Kevin Hunter Jr.
---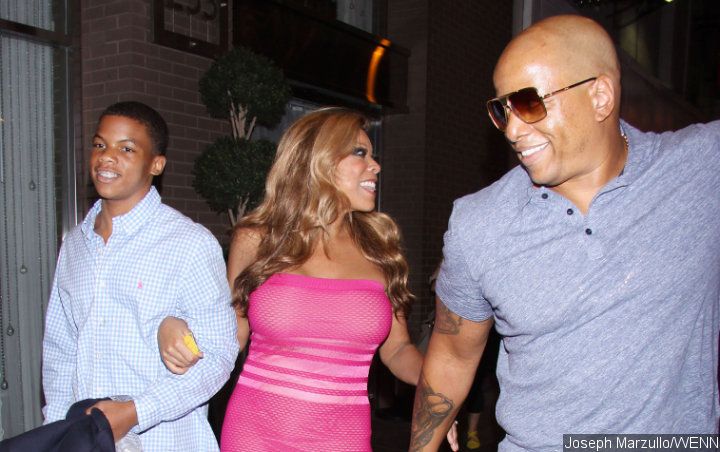 The downfall of Wendy Williams' marriage to Kevin Hunter apparently affects his relationship with his son Kevin Hunter Jr. Their relationship was so bad that in May, Kevin Jr. was arrested for punching his dad after a heated argument in a store parking lot near their home in New Jersey.
Rumor has it, Kevin Sr. claimed that Wendy attempted to "brainwash" their son, and things got escalated when the former put his son in a headlock in an attempt to calm him down. Kevin Jr. was also said to be fighting back and punching his father right in the face. Kevin Jr. was arrested for the incident, though his dad revealed that he didn't plan to press charges against his son. "I love my son very much and I will not be pursuing this matter legally. Things are not always how they appear," Kevin Sr. said. The teen was released from custody a short while later.
4. Aaron Rodgers and Brother Jordan Rodgers
---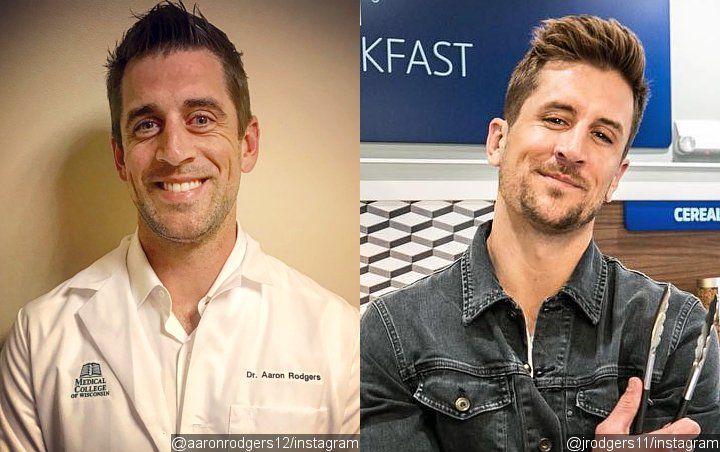 Aaron Rodgers' relationship with his parents and brother Jordan Rodgers turned sour after he dated actress Olivia Munn back in May 2014. "The Predator" star, who later split from the quarterback for the Green Bay Packers in April 2017, was even rumored to have a "huge blowout fight" with Jordan as "he accused Olivia of using Aaron to boost her fame and status." Their relationship just kept going south from there that even they had to buy tickets to attend Aaron's games.
However, Aaron hinted last year that he had reconciled with his parents, though his relationship with Jordan was seemingly just as bad as before. In November 2018, the latter slammed Aaron for not checking with his family during the fires in California. "PLEASE DONATE, SPREAD AWARENESS & SEND LOVE. But when your own Mom is home alone during the fires, car packed ready to evacuate, & you miss the fundamental first step of compassion; calling your parents to make sure they are safe….," Jordan wrote on his Twitter account.
5. Selena Gomez and Mom Mandy Teefey
---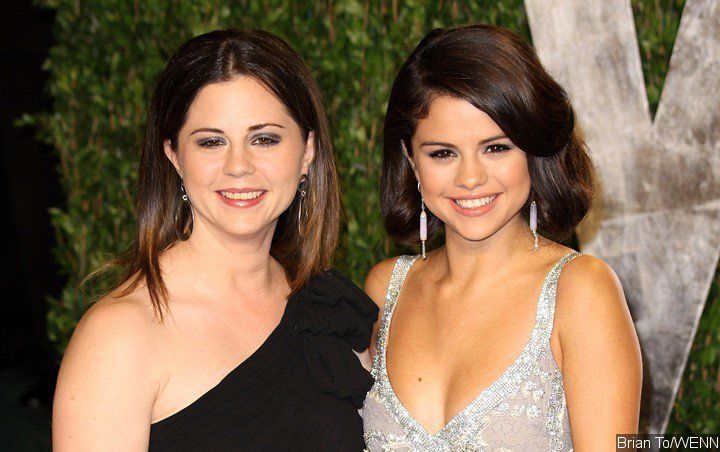 Aaron is not the only one whose relationship with his family was ruined over his romance life. Selena Gomez is feuding with her mom Mandy Teefey over her relationship with fellow singer Justin Bieber, whom she dated on and off until late 2018. It was reported that the mother-daughter duo had an argument in December 2017 which resulted in them unfollowing each other on social media.
In Mandy's 2018 interview with Gossip Cop, she revealed that she wasn't happy with Selena and Justin's relationship, though she said that the "Come & Get It" singer could live her life "however she wants as along as she is happy, safe and healthy," adding, "Selena is an adult and can make her own choices." Following the interview, however, Mandy shared that she would avoid talking about her daughter too much in public, writing, "I love my daughter… but, I will never not speak my mind if I feel something is off until I die."
6. Meghan Markle and Step-sister Samantha Markle
---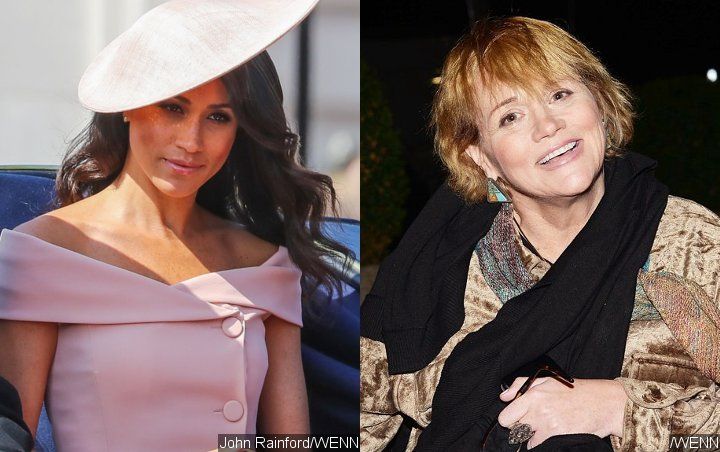 When it comes to celebrity family feud, we can't leave Meghan Markle and her step-sister Samantha Markle out. Samantha first slammed the Duchess of Sussex in November 2016, when the news of her romance with Prince Harry hit the web, calling Meghan a "social climber." Not stopping there, Samantha continued to put Meghan on blast in her 2017 memoir which was titled "The Diary of Princess Pushy's Sister."
Samantha's criticisms toward the former "Suits" actress continued with her slamming the royal, who just welcomed her and Harry's first child Archie, for allegedly ignoring their dad and not supporting their dad financially. Meghan has yet to address Samantha's endless jabs and seemingly will never do.
7. Jennifer Aniston and Mom Nancy Dow
---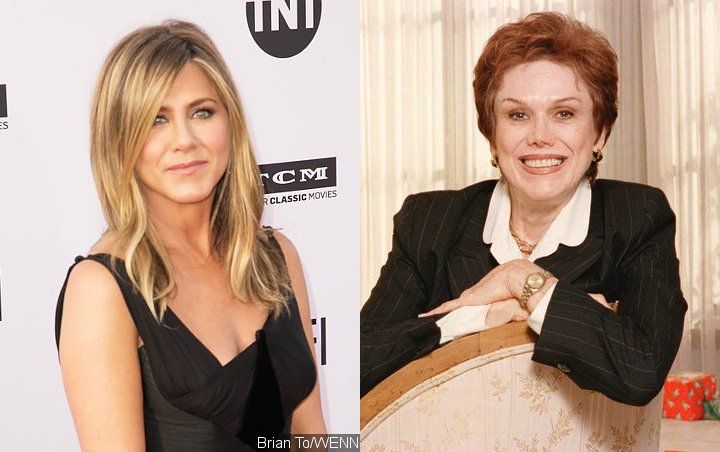 Jennifer Aniston has been struggling with her relationship with her mother Nancy Dow. The "Friends" alum and the late model, who was also an actress, were not in speaking terms for a decade, though they reconnected after Jennifer split from Brad Pitt in 2005.
Jennifer previously shared that the rift happened because "I did not come out the model child she'd hoped for and it was something that really resonated with me." Additionally, in another interview, Jennifer called her mother "petty," saying, "She was very critical of me. Because she was a model, she was gorgeous, stunning. I wasn't. I never was. I honestly still don't think of myself in that sort of light, which is fine. She was also very unforgiving. She would hold grudges that I just found so petty."
8. Blac Chyna and Mom Tokyo Toni
---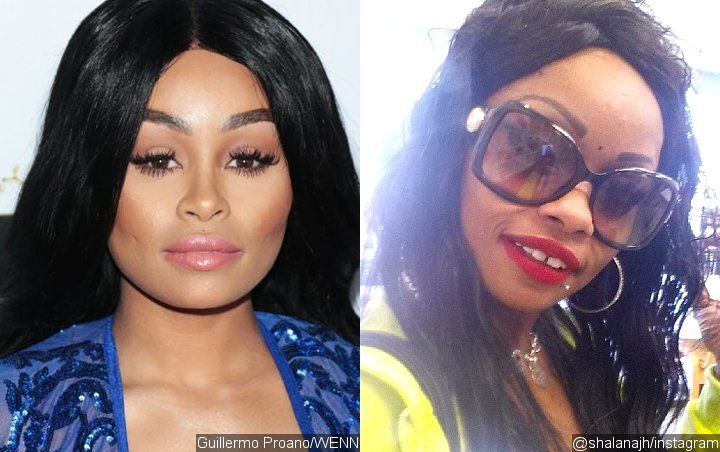 Blac Chyna may now have reconciled with her mom Tokyo Toni a.k.a. Shalana Hunter, but before that, things between them were far from being civil. The two were in bad place for years before they hugged it out in May when they were spotted together at the roller-skating rink Sparkles in Atlanta.
The mother-daughter duo's reunion arrived after Toni called out her former stripper daughter for being disrespectful in a now-deleted scathing Instagram video. "I've tolerated it because I'm your mama, you the only child. But you better keep in mind I'm a bad b***h," Toni said at the time. "You know exactly who you f***in' with. That's why every chance you motherf***in get, b***h, you breathe my whole motherf***in name. … F**k birthing you, b**h. That was a mistake, just happened to come into play. You was a statutory rape baby."
9. Kate and Father Bill Hudson
---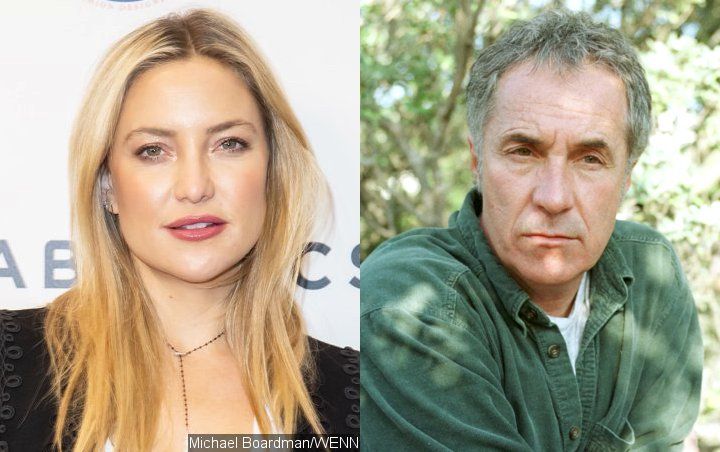 Another celebrity who has a bad relationship with her parent is Kate Hudson. Fan might remember that her brother Oliver Hudson once threw a major shade at their father Bill Hudson on Father's Day by sharing a throwback photo of himself, Kate and Bill while writing, "Happy Abandonment Day," in the caption as he tagged Kate.
The move further added tension between them with Bill publicly disowning her and Oliver in an interview. "I have five birth children but I now consider myself a father of three. I no longer recognize Oliver and Kate as my own," he shared. "I would ask them to stop using the Hudson name. They are no longer a part of my life. I am mourning their loss even though they are still walking this earth."
10. Noel and Brother Liam Gallagher
---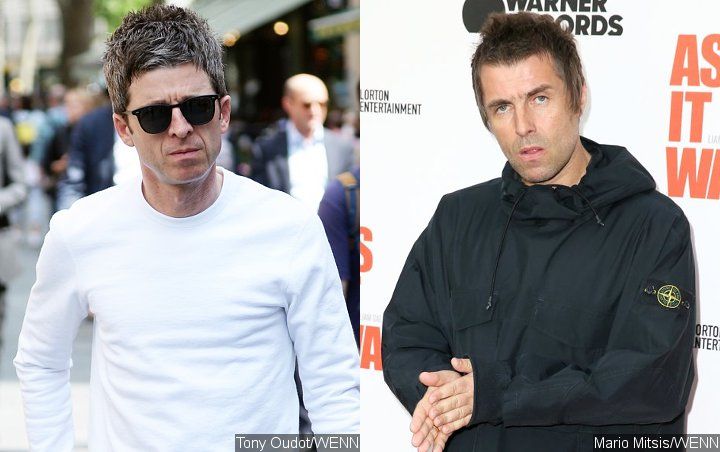 No one can forget Noel Gallagher and brother Liam Gallagher's feud which eventually resulted in the split of their band Oasis. The back and forth between the siblings continues for so many years with Liam attacking Noel for skipping the tribute concert at Old Trafford following the Manchester terror attack in 2017.
Most recently, the beef escalated after it was revealed that Liam allegedly threatened Noel's wife, Sara Macdonald, via a Whatsapp message to his daughter, Anais, over critical comments Noel's partner made about her estranged brother-in-law's performance at the Glastonbury festival. "Tell your step Mam to be very careful," read Liam's text to Noel's kid. The "High Flying Birds" star then took aim at his little brother, stating he was "always good at intimidating women."