Bella Thorne Posts Topless Snap as Revenge on Boyfriend Mod Sun Who Still Uses Dating App
Is there trouble in paradise in and rapper Mod Sun's relationship? While the couple appears to be into each other, the former Disney darling recently caught her boyfriend using a dating app while they're together.
On Wednesday afternoon, January 24, Bella was documenting her lounging around her apartment via Instagram Stories, as a phone kept getting alerts in the backdrops. "Okay, you know what?" Bella said, annoyed. "Someone seems popular!"
In a follow-up story, Bella uploaded a video of Mod's phone with three Badoo notifications on its screen. Using the super zoom filter, she captioned the vid, "When your boyfriend still has a dating app on his phone…," adding a thinking emoji.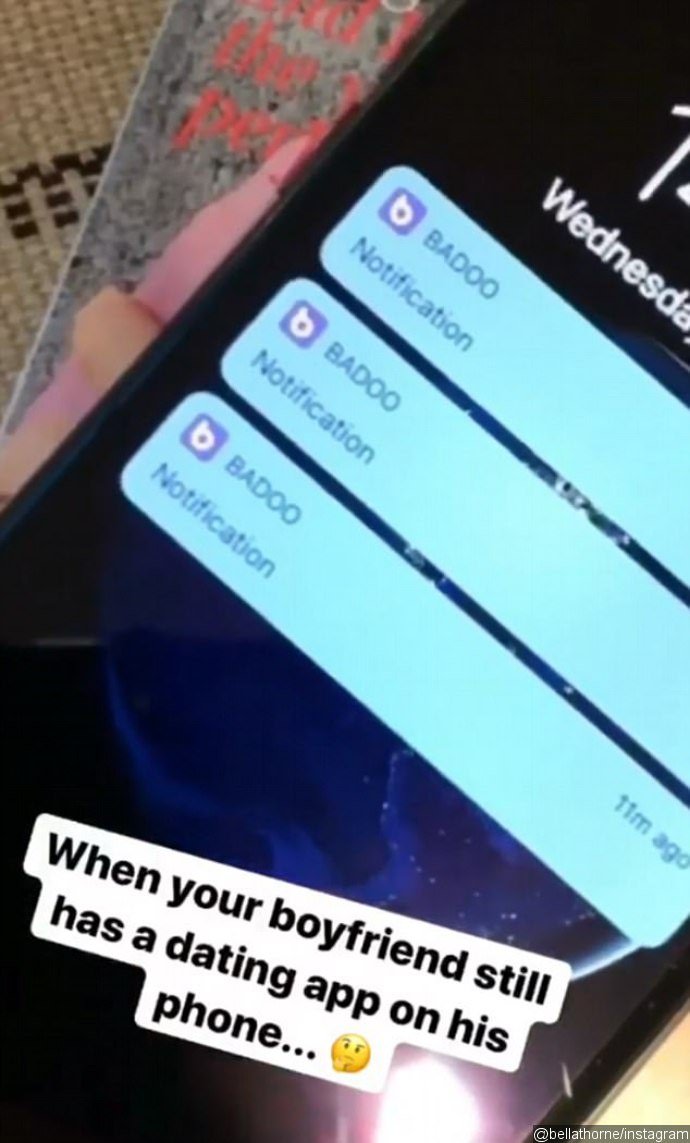 In retaliation, Bella then took a risque topless snap of herself and shared it to her 17 million followers. Perhaps, this was posted to show her boyfriend what he might be missing after the revelation. She cryptically captioned the pic, "I love you," along with a heart emoji.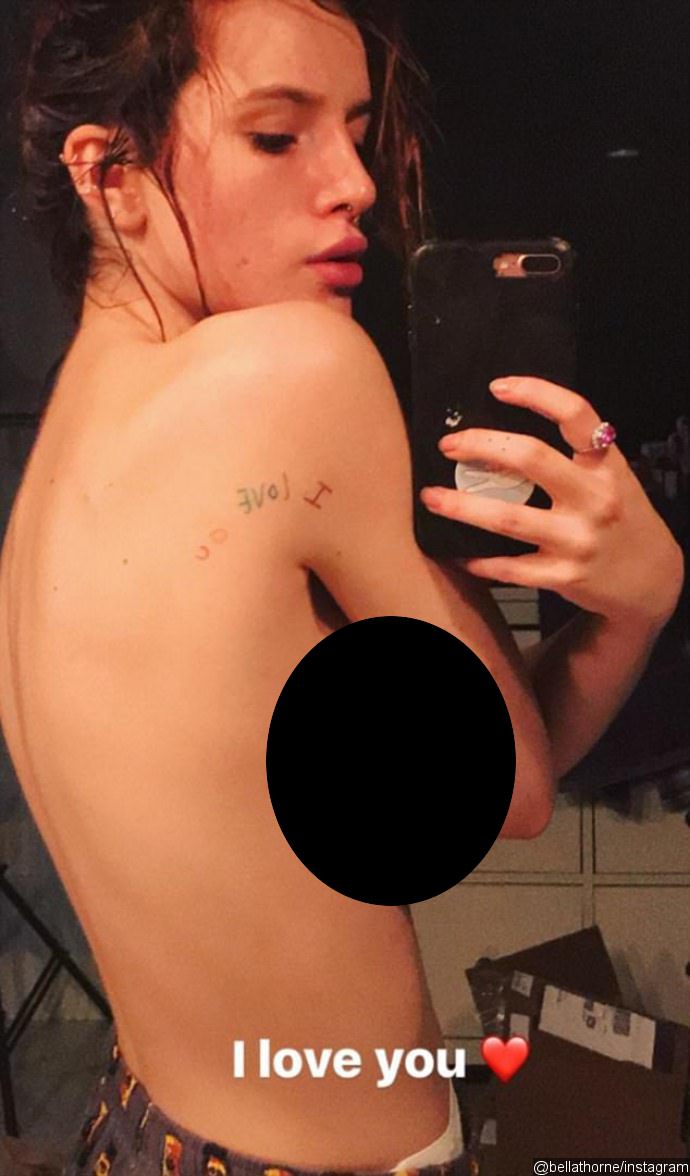 Bella and Mod confirmed that they are dating back in November last year, with Bella tagging the rapper in a tweet that read, "My boyfriend drops an album tonight at NINE!!! I'm so f***ing hyped. Best one yet."
The "" star recently sparked rumors that she might be with Mod's baby. The rumors started when Bella shared on social media a picture of Mod kissing her stomach. Adding fuels to the rumors, Mod commented on one of Bella's posts, "Love u mamma."
"Are you pregnant bc yo man kissing your stomach," a curious fan commented on the same post. Another echoed the remarks, "First the post w/ mod kissing her stomach and now he calling her mama. possible correlation?"
The couple also sparked rumors that they are engaged after Mod posted on Twitter a screenshot of his phone. The picture saw that he saved Bella's contact as "partner in everything" with a diamond ring emoji in the end. It led people to assume that they might be engaged.