'Basketball Wives': Jennifer Williams Calls Reunion 'Ridiculous' for Its '2 Stage Thing'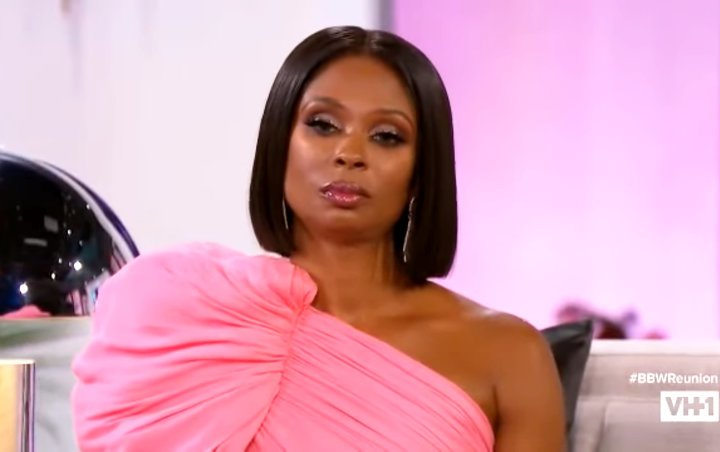 In the episode which aired on October 9, Jennifer was confronted by Shaunie after she said that the latter's ex Shaquille O'Neal slept with fellow 'Basketball Wives' star Evelyn Lozada.
AceShowbiz –
"Basketball Wives" season 8 aired the first part of its reunion special on Wednesday, October 9 and there were a lot of things going on. Some cast members walked off the stage and some others were involved in an intense clash. Jennifer Williams apparently had something more to say about the episode as she took to her Twitter account to address it.
"Funny how I get accused of playing the victim & being lawyered up but you go out & retain my lawyer of 10 years to file a frivolous case," said the wife of Eric Williams on the blue bird app. "If I don't rock with you, I'm not even using your nail person or anybody associated with you… Make it make sense…."
In separate tweets, she talked about how some ladies, including Shaunie O'Neal and Evelyn Lozada, wanted co-star Ogom "OG" Chijindu to film in another set because they were "afraid" of her. "The 2 stage thing is ridiculous for an ensemble cast of women.. People work with people they don't like every day! #GrowUp," the VH1 star continued.
Ending her rant on Wednesday late night, Jennifer wrote, "And for the record, I have always owned how I stay lawyered up. Too old to be fighting. I guess I be should flattered tho.."
In the episode, Jennifer was confronted by Shaunie over things she said about the latter's ex Shaquille O'Neal and Evelyn. Jennifer previously said that the two slept together. "When you talk about [my ex], you're disrespecting my children-that's their dad-and that's when I will act the fool," said Shaunie.
Jennifer denied saying that with intention of taking digs at anyone, adding, "It was like simply stating the facts." After debating for a while, Shaunie walked off the set to cool down herself before coming back.
OG and CeCe Guiterrez also decided to go home after she was asked to film on a different stage. However, she had a change of heart and returned to th set with Kwame by her side.
In related news, host Marc Lamont Hill was slammed for his apparent bias. People thought that he was being "unprofessional" by frequently talking the side of Evelyn over her rival OG, and they were convinced it was because Marc liked Evelyn and tried to win her heart.
At one moment after they discussed Evelyn's "moist" coochie and Marc could be seen smiling with a sly smirk on his face. Evelyn then asked, 'Are you single Marc?" And he responded quickly, "I am."