Australian Channel Apologizes for 'Xenophobic' BTS Segment, but Insists There's Nothing Wrong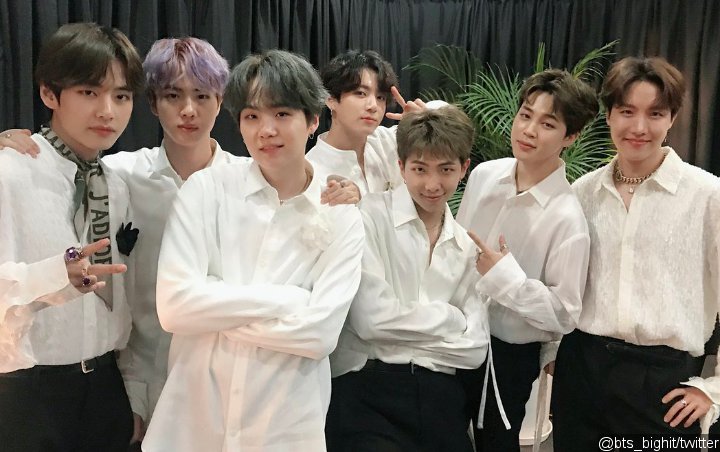 The Korean boyband fans, who call themselves ARMY, slam '20 to One' host Erin Molan and Channel 9 for the 'problematic' segment which mocks the K-Pop group.
AceShowbiz –
Australian television network Channel 9 has come under fire for a derogatory segment about international K-Pop sensation BTS a.k.a. Bangtan Boys on its program "20 to One". Fans of the boyband, who call themselves ARMY, have taken to Twitter to raise issue with the segment which was filled with what they said racist and xenophobic remarks about the group.
Host Erin Nolan began the segment by introducing the seven-piece group as "the biggest band you've never heard of." The segment then highlighted comments from several celebrity guests who made snarky comments about BTS' music and their appearances.
At one point, comedian Jimmy Carr seemed to compare the group's impact to nuclear war. "When I first heard something Korean had exploded in America, I got worried," he said. "So I guess, it could've been worse – but not much worse."
Erin then expressed her surprise at the group's BBMAs win because "only one member actually speaks English." Other commentators mocked the group's young female fanbase and the members' singing skills, before playing a clip of the group's vocalist Jimin's voice cracking on stage during a performance. They also dubbed the members' names "gangster names," though they said that they loved the members' names Jimin, Jin and Jungkook who don't use stage names.
Comedian Mel Buttle later suggested that BTS should fire four of their seven members, because she felt that there were too many of them. Erin and co-host Nick Cody further mocked the "Boy with Luv" hitmakers' work with the United Nations Children's Fund (UNICEF). While playing a clip of BTS delivering a speech to the UN last year, the duo remarked that they must have been speaking about "hair products."
Following the segment, #Channel9Apologize trended on Twitter in South Korea and Australia as fans demanded that the channel apologize for the "problematic" program filled with "racial undertones." One wrote, "It's time Australian media learnt that their racism and xenophobia isn't acceptable."
"One can not like something & still not be a racist xenophobic d**k about it. Felt so uncomfortable watching ur news segment about BTS I wanted to vomit. Is this a joke? You're responsible for your image and still did s**t like that willingly. A cancelling today #Channel9Apologize," another enraged fan tweeted.
Another posted, "completely erasing the beautiful message of self love & acceptance that bts convey & portrayed them & the fans in such a negative light is unacceptable.Your segment on bts also perpetuates the cycle of hate & disrespect to other cultures & races."
Channel 9 has since released a statement addressing the outrage caused by the show, insisting that it "did not breach any broadcast regulations." A spokesperson for the show said, "As a light-hearted entertainment program, it is our belief that last night's episode of '20 to One', which highlighted the 'Greatest Global Crazes', did not breach any broadcast regulations, and was intended to humorously highlight the popularity of the group. We apologise to any who may have been offended by last night's episode."