Aretha Franklin Biopic Finds Its Director in Liesl Tommy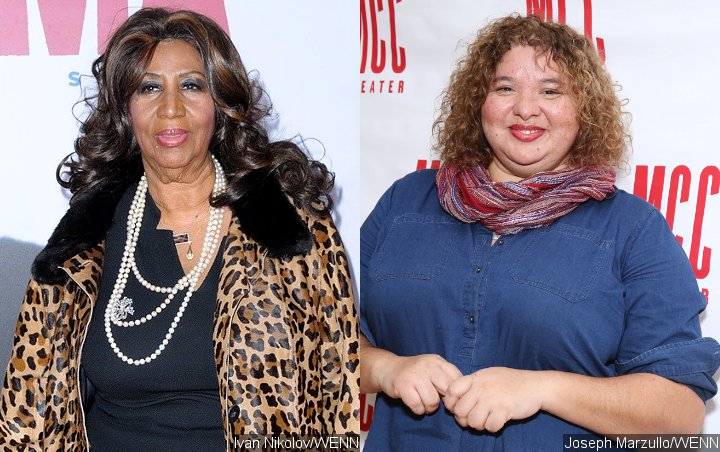 Jennifer Hudson, who has been attached to 'Respect', expresses her excitement to work on the project under the leadership of the Tony Award-nominated theater director.
AceShowbiz –
Theatre director Liesl Tommy and "Nashville" creator Callie Khouri are teaming up to bring Jennifer Hudson's Aretha Franklin biopic to the big screen.
MGM bosses have picked Tommy, the first black woman to earn a Tony Award nomination for Best Direction of a Play, to take charge of "Respect" from Khouri's script.
Aretha handpicked Jennifer to portray her in the film before her death last year (2018).
Tommy, who picked up six Tony nominations for "Eclipsed", has a busy period ahead of her – as well as picking up the Franklin story, she is also in the director's chair for "Born A Crime", the film adaptation of comedian Trevor Noah's autobiography.
Tommy, who has also directed episodes "The Walking Dead" and "Queen Sugar", says, "The story of Aretha Franklin's journey from child prodigy in Detroit to international supernova is rife with struggle and triumph, making her life one of the great American stories of all time."
"As a filmmaker, there is no greater gift than to be able to bring this transcendent chronicle of a woman's fight for self-realisation to visual life with the enormous talents of the soulful Jennifer Hudson, Callie Khouri, and our incredible producers."
Hudson, who has been attached to the project for 18 months, appears to be thrilled with the director hire, adding, "It is an absolute honour to be a part of bringing Ms. Franklin's story to audiences who adore her around the world. She is one of the most iconic and talented artists of all time and what a dream come true it is to portray her extraordinary life on screen.
"I could not be more excited to be working alongside Liesl Tommy, a brilliant and thoughtful director, who is no doubt the perfect choice to lead the film."