Are They Dating? Song Joong Ki and Song Hye Kyo Spotted in Bali at the Same Time
Will fans finally see Song Joong Ki and Song Hye Kyo as a real-life couple? The "Descendants of the Sun" co-stars are believed to be dating as they were spotted in Bali, Indonesia at the same time last week.
Several Chinese outlets reported that Joong Ki was in Bali from June 7 to June 13, while Hye Kyo stayed there from June 7 to June 14. Sources said that they spent time together in Nusa Dua before going back to Korea separately. It was believed that there was a three-day gap between their flights.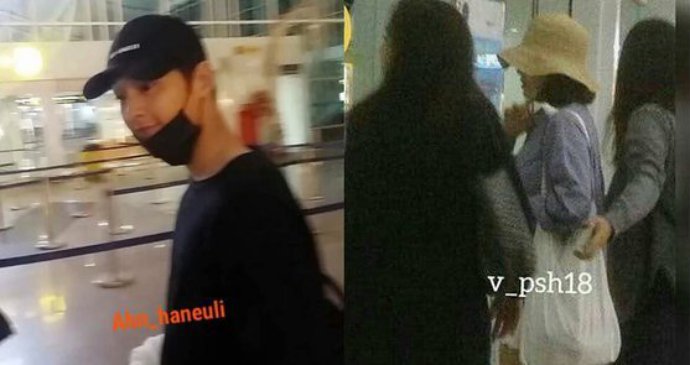 Fans weren't surprised by the report as Hye Kyo is famous for dating her co-stars. She previously dated Lee Byung Hun, her co-star from 2003's drama "All In", and Hyun Bin, her co-star from 2008's drama "The World That They Live In".
"They're obviously dating secretly. How many co-stars has she dated so far? She's a man killer," a fan commented on an article on Nate. "You have to admit it's amazing that she can seduce any popular male celebrity whenever she wants to. I don't know why she should be criticized for that, it's not like she's a married woman," another added.
Although fans believe that the two are dating, their agencies debunked the rumors. Blossom Entertainment, Joong Ki's agency, stated, "Song Joong Ki went on a trip to Bali with his friends before promoting his upcoming film, 'The Battelship Island'. He just went on a personal vacation. He did not know of Song Hye Kyo's plans."
United Artists Agency, Hye Kyo's agency, said that she wasn't there to meet the "Nice Guy" actor. "It is true that she went to Bali, but she went to attend a meeting for a project, not to meet Song Joong Ki," the agency explained.
© AceShowbiz.com