Anthony Mackie Cries After Getting Praises From Son for His Role in 'Avengers: Infinity Wars'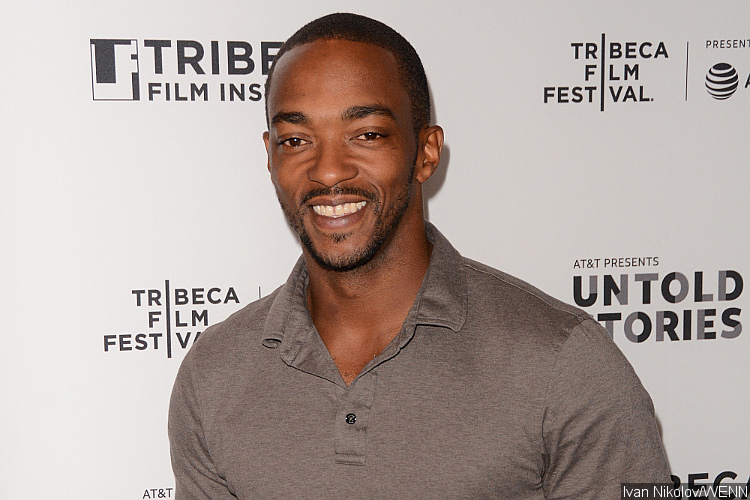 The Falcon depicter can't help but cry when his son dubs him as 'cool' during the screening of the superhero movie.
AceShowbiz –
Anthony Mackie broke down in tears during a screening of his new movie "Avengers: Infinity War" after receiving high praise from his young son. "The Hurt Locker" star plays Captain America's sidekick, Falcon, in the Marvel franchise, and despite his tough guy persona onscreen, Mackie couldn't help but get emotional when his boy finally dubbed him a "cool" dad.
"My son's sitting there – he's seen the commercials (for the film) and stuff – but we're watching the movie, and he looks at me and goes, 'Dad, you're cool,' " he recalled on breakfast show "Today". "And I was like, 'Yo, come on…' (as he started to cry). Literally, projectile tears! I missed the whole second half of the movie!"
The new blockbuster brings together the likes of Captain America, Iron Man, Thor, "Black Panther", Hulk, Black Widow", and the Guardians of the Galaxy for the first time in the superhero adaptations, but the level of secrecy surrounding the project was so high. Mackie didn't know who he would be working with as he prepared to shoot the blockbuster.
Mackle reveals he only found out about "Black Panther" star Winston Duke's involvement as M'Baku when they happened to cross paths in New York City, and discovered they were both en route to the set in Atlanta, Georgia.
"I didn't even know he was in the movie!," he laughed to E! News. And he wasn't alone. Chris Hemsworth, who portrays Thor, told "Today", "You sort of bump into people (on set), like, 'What are you shooting?' 'Oh, I'm shooting this thing over here.' (I was) like, 'You're in the movie, too?' "