Alyssa Milano Weighs in on New 'Charmed' Reboot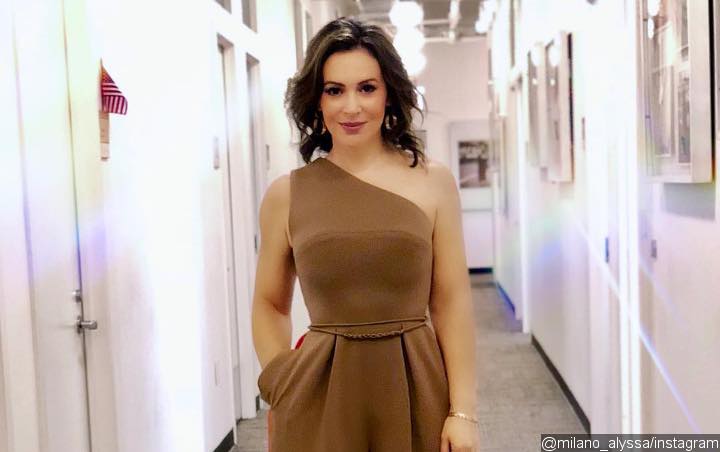 Alyssa reveals that she has no plans to make a cameo on the upcoming reboot, or direct one of the episodes.
AceShowbiz –
Alyssa Milano has shared her thoughts on the new Charmed reboot.
Back in May, U.S. TV network The CW greenlit the reboot starring Sarah Jeffery, Melonie Diaz, and Madeleine Mantock as three sisters who discover they're actually witches.
Alyssa starred alongside Holly Marie Combs, Shannen Doherty, and Rose McGowan in the original popular witch series, which ran from 1998 to 2006.
And on Friday, August 10, she opened up for the first time about the show being rebooted, and told Entertainment Tonight that she wished producers and writers would have consulted her and her former co-stars.
"I wish that they would have come to us and we would have been involved since the beginning," she explained. "But having said that, I do hope that it reaches the newer generation and impacts that generation the way ours was able to do for its generation."
However, Alyssa has no plans to make a cameo, or direct one of the episodes.
"I don't think so," she fired. "I think that that ship has sailed for me."
Shannen Doherty, who starred in the first three seasons of the original, said earlier this year that the reboot was "offensive", and wanted Charmed to be respected.
Holly Marie Combs, who played Piper Halliwell, has also openly slammed the project.
"I appreciate the jobs and opportunities the Charmed reboot has created. But I will never understand what is fierce, funny, or feminist in creating a show that basically says the original actresses are too old to do a job they did 12 years ago," the actress wrote on Twitter back in May.