Alex Rodriguez Gets Handsy With Jennifer Lopez While Jewelry Shopping on Valentine's Day
knows how to please a girl's heart on Valentine's Day. Celebrating the special day, the former New York Yankees player decided to treat his girlfriend to a jewelry shopping in Miami.
During the outing, Jennifer showed off her stunning figure in a body hugging beige dress, which she paired with gold hoop earrings and nude heels. Alex, meanwhile, looked dapper in a gray suit and brown leather shoes.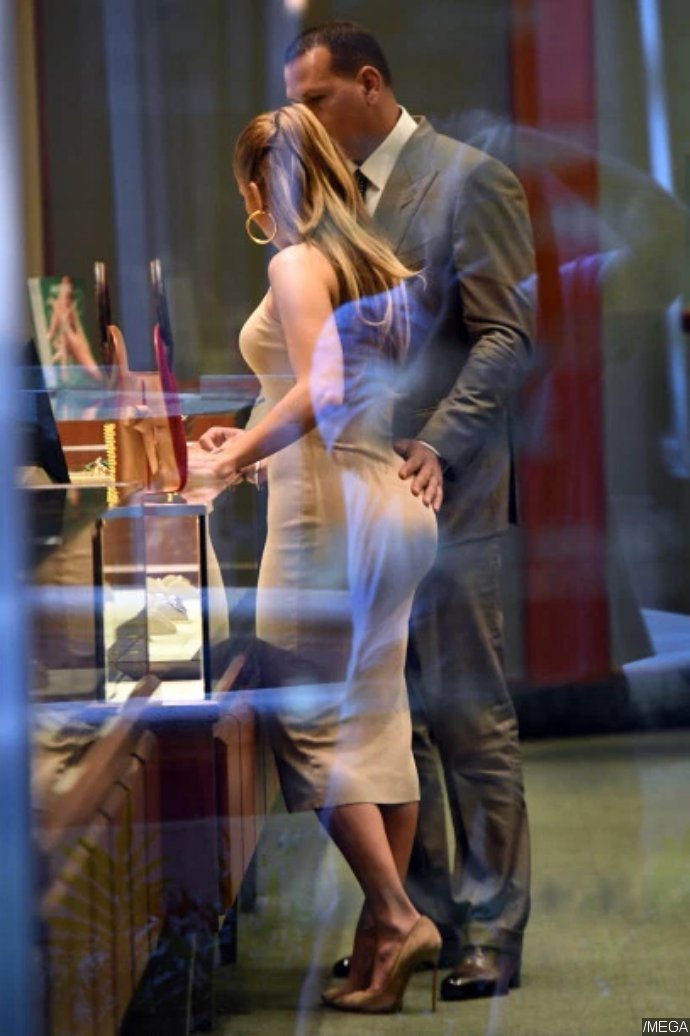 The couple was seen affectionately looking at pieces at the Mayors jewelry store and at Tourneau, which specializes in watches. They didn't shy away from flaunting PDA. At one point, Alex was even seen placing his hand on Jennifer's famous booty as she hunched over to look at one particular item.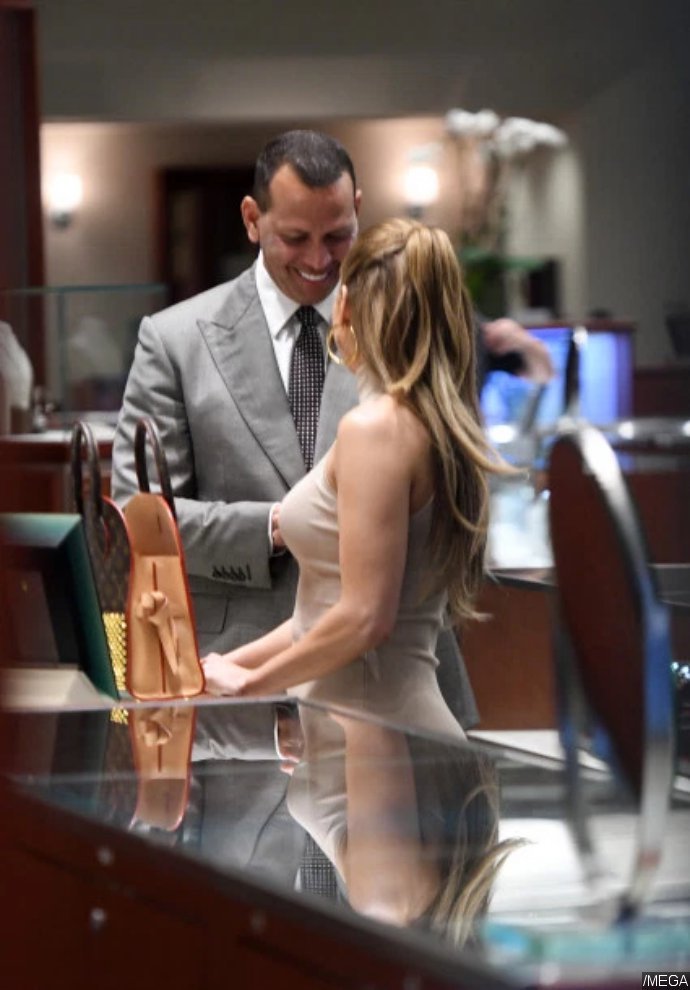 After the shopping, Alex and Jennifer enjoyed a lunch at French restaurant Brasserie Central.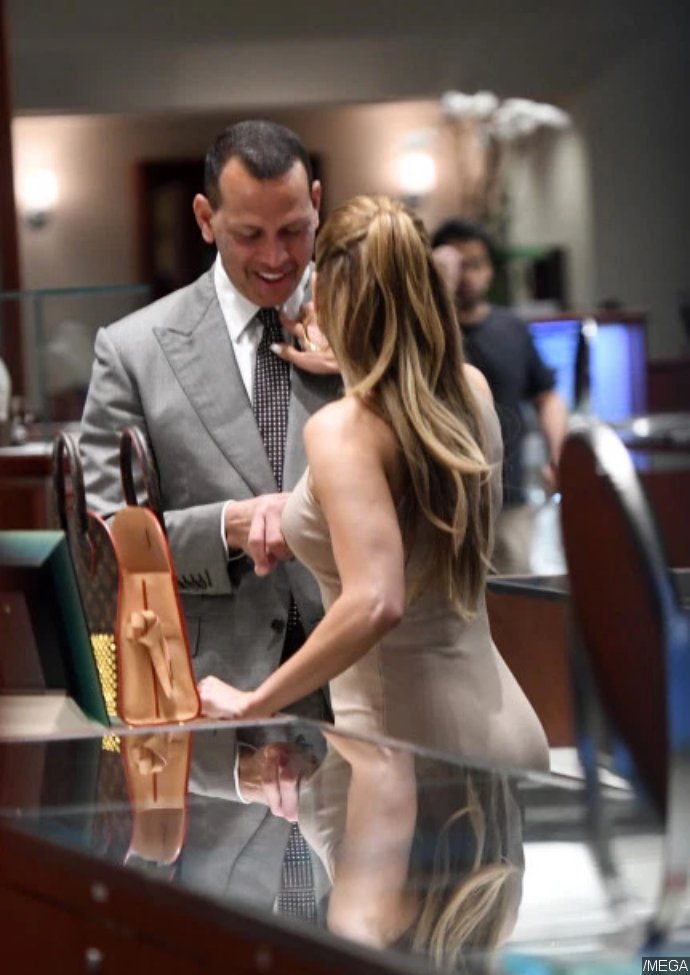 Their recent outing came after the couple celebrated their one-year anniversary by attending Super Bowl LII, which took place in Minneapolis, Minnesota on February 4. The songstress also gushed over their anniversary to .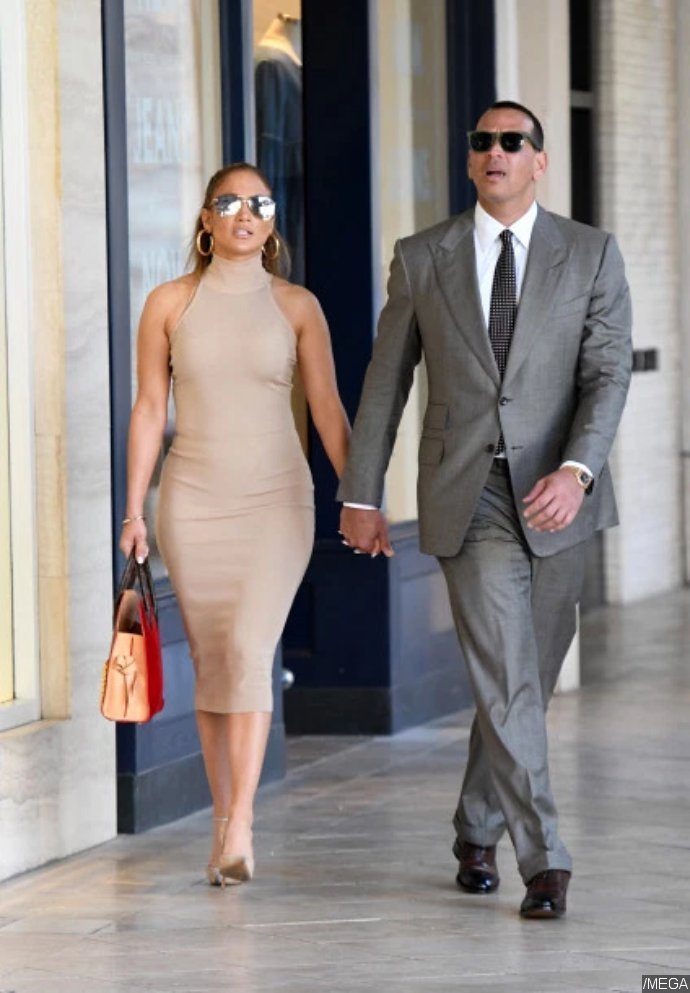 "What was I doing one year ago today? I was with Alex. We had just met and, you know, it was good. It was a good night," she told the webloid. "It's crazy. We both are so happy about our lives right now and where we're at professionally, as well as personally."
"You know. Just things seem to be flowing in a really beautiful way. We both have a lot of support for each other and a lot of love for each other," she continued. "So much has changed in a year in a sense for us, for each of us individually. And we're just really happy, it's a good time."
Jennifer and Alex began dating in February 2017. Prior to dating the songstress, Alex was married to Cynthia Scurtis for six years. They split in 2008.