'90 Day Fiance' Star Jay Smith Declares Love for Ashley Martson in Mother's Day Tribute Amid Divorce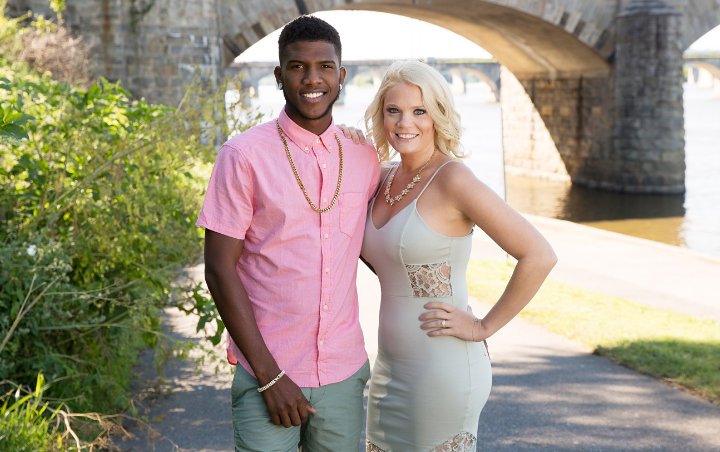 The 21-year-old reality TV star from Jamaica gushes about his estranged wife in an Instagram post to celebrate the holiday after she filed for divorce from him for the second time.
AceShowbiz –
Jay Smith is gushing about his estranged wife Ashley Martson in a new Instagram post despite their split status. The "90 Day Fiance" star posted a Mother's Day tribute to Ashley on Sunday, May 12, in which he declared his love for Ashley.
"You are a kind, generous and loving human being, a strong woman," Jay praised Ashley in a caption of a photo showing her wearing a gray top, adding, "and one that I am lucky to know and proud to love. Happy Mother's Day @ashleye_90."
Ashley simply responded in the comment section, "Thanks, Jay!"
Jay's post further confused people about the status of their relationship. "You 2 confuse me more than anyone , but love that your together xox," one wrote. Another believes that the exes are back together, "Awww, they're back on!!! Yay!!!"
Some others, however, think that Jay simply wished Ashley a happy Mother's Day. Someone commented, "Don't think they are back. Just wishing her a happy mother's day." Another explained, "That's really sweet. I would like to say to everyone talking about the confusion…you don't have to be with someone to love them. Sometimes the one you love isn't always the one you end up with but you don't just stop loving someone!"
There are also some who left bitter comments. "Fake A** Marriage," one of them read. Another similarly added, "You people and your fake news are boring now."
A few days before, Ashley confused people by sharing behind-the-scenes pictures of their wedding photo shoot. She claimed that they were still broken up though as she wrote in the caption of the post, "Yes, we may not be together, but if I agree to do something I'm gonna do it!"
The 32-year-old explained that they did it because they had agreed to do it months before their latest split. "This has been planned for months and months. Although I wish the situation was much different many people put in a lot of hard work to make today possible. There was no way I could back out. People even flew in from another state to be here today. Jay and I agreed a long time ago to be part of this and today will do the shoot. It looks stunning already," she elaborated on Instagram Stories, before adding in another post, "When Nikon photographer [Kia Marie Stone] asked us to do a wedding shoot we said Yes! Sometimes you have to put your differences aside and secure the [money.]"
Ashley later deleted the behind-the-scenes pictures and replaced them with edited photos from the photo shoot. "I previously posted some of these photos but I wanted to wait until they were edited," she wrote in the caption. "Some may be confused by this but business is business. Everyone was so incredibly nice and worked so hard to put this together. They did an amazing job."