'90 Day Fiance' Star Ashley Martson Reveals Jay Smith's Ridiculous Request Amid Nasty Divorce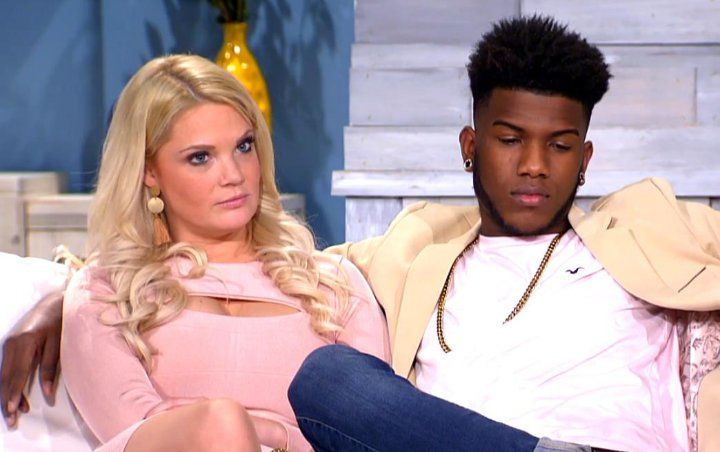 The dental technician says that her estranged husband is refusing to sign their divorce papers because he's asking half of everything that she owns as part of the settlement.
AceShowbiz –
Ashley Martson and Jay Smith's divorce is looking to be more complicated. The "90 Day Fiance" star and her estranged husband's legal separation process seems to be stalled because the 20-year-old Jamaican is refusing to sign, unless he's granted his ridiculous request.
During an Instagram Q&A on Saturday, July 20, a fan asked the 33-year-old reality TV star, "Are you even divorced?" Ashley responded to the question, "Nope! Someone won't sign." After her not-so-cryptic reply, the mother of two revealed that Jay "is requesting half of everything I own that's why he won't sign."
But Ashley is all prepared for this nasty divorce, which is still ongoing. When another fan said that she/he hoped Ashley had "good lawyers," she responded, "My attorney is a savage. You should see the cease and desist letters that just went out. I'm not worried about anyone taking anything. I may have made a bad decision but I'm not stupid."
She went on sharing, "I guess being burned in the past helped me in this situation. A little advice from me is to save EVERYTHING!! Receipts don't lie. I saved it all from Day 1 and thank god I did. If your significant other goes through your phone email the stuff to an email they don't know about. Be smart!"
Ashley met Jay during a vacation in Jamaica and got married in April 2018. She filed for divorce for the first time in January of this year, but withdrew it a couple of weeks later following her hospitalization. She then filed for divorce again in April, claiming "adultery" as the reason she ended the marriage.
Earlier this month, the dental technician admitted she was "a dummy" for being with Jay in the first place. She later said to another fan that Jay, who was just 19 when they met, lied to her about his age at the time. "However I was told he was 26 for the first 6 months," so she claimed.