'90 Day Fiance' Star Ashley Martson Couldn't Care Less if Jay Smith Gets Deported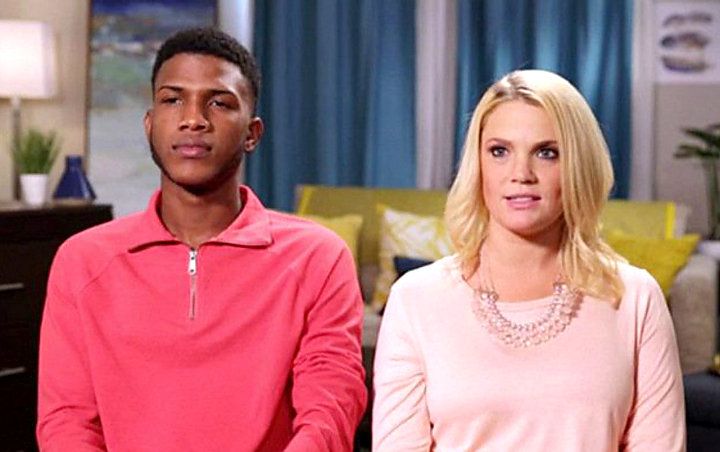 The dental technician has no desire to keep in touch with her estranged husband following his detention with the U.S. Customs and Immigration Enforcement
AceShowbiz –
Ashley Martson and Jay Smith's divorce is still in progress, but one thing for sure is that it's not going to be an amicable one. Speaking to Us Weekly after he was released from detention with U.S. Customs and Immigration Enforcement, the 33-year-old reality TV star admits she has not spoken to Jay since his release.
Jay turned himself in to the authorities on July 1 under an arrest warrant after allegedly violating a protection from abuse order Ashley filed against him. "[The document] said right on the front, like, 'You can't discuss Ashley or this PFA on social media.' And he did," Ashley said of Jay violating the order. "He went right on Instagram and did it."
Ashley revealed she and Jay are not in contact because of the PFA. "No, he's not allowed to reach out to me because of the PFA," she said. "He's not allowed to make third parties reach out either, so yeah, no one can really reach out to me."
The mother of two has no intention to keep in touch with Jay and seemingly can't wait to cut all ties with her estranged husband. "I don't really care if he's deported," she added. "I just want him to leave me alone."
Asked if there's a chance for them to reconcile, Ashley said it would take "hell to freeze over" before she gave him another chance.
Ashley met Jay during a vacation in Jamaica and got married in April 2018. She filed for divorce for the first time in January of this year, but withdrew it a couple of weeks later following her hospitalization. She then filed for divorce again in April, claiming "adultery" as the reason she ended the marriage.
Recently, Ashley seemingly confirmed speculation that Jay's girlfriend Kayla O'Brien is pregnant with his child. "There's already a lot of rumors going around that his girlfriend, who's running the GoFundMe, is pregnant," the "90 Day Fiance" star said. "From what I saw – she was at court – she definitely looked like she could've been expecting."